THE TASMANIAN TIGER
SELF GUIDED MOTORCYCLE TOUR
Completely dominated by natural wonder and breathtaking scenery, this tour takes you from Hobart to all the main highlights including Mt Field, Strahan, the stunning Cradle Mountain National Park, Devonport, the Bay of Fires, Freycinet National Park and the historical prison settlement of Port Arthur.
All this combined with some of the greatest biking roads in Australia! Best undertaken in late Spring to early Autumn.
ADVICE
As much advice and help as you need to ensure you make the most of your time in Australia on two wheels.
MOTORCYCLE
The motorcycle of your choice. We've a wide selection to choose from, something to suit every taste and experience level.
ACCOMMODATION
Great accommodation for one or two people. No extra cost for staying with your passenger. Typically in 3 1/2 or 4 star resorts, hotels or bed & breafasts.
ITINERARY
A detailed itinerary document crammed full of information about the best places to visit and interesting background information; also included are digital map links customised for each tour.
THE TASMANIAN TIGER
SELF GUIDED MOTORBIKE TOUR
SURFACED:

100%

100%

UNSURFACED / OFF-ROAD:

0%

0%
VIEW THE TOUR ROUTE
TOUR BROCHURE
BEST EXPERIENCED:
SEPTEMBER to APRIL
First port of call in Tasmania, quite literally in fact is Devonport. Home to the terminal for the 'Spirit of Tasmania I and II' ferries, Devonport is a congenial port town that provides everything you could need to start your motorcycle tour off in style.
Head north-west along the old coast road out of town for unrivalled views of the Bass Strait you just crossed on the ferry.
THE BAY OF FIRES
The Bay of Fires was thusly named by Captain Tobias Furneaux in 1773, when he spotted numerous fires along the coast which led him to believe the country was more densely populated than it actually turned out to be.
These days it's more likely to be referred to as the Bay of Barbeques, as the prevalence of pristine, almost eye-wateringly white beaches, turquoise ocean and soothing climate, make this the ideal spot to relax, cook up some food and savour the atmosphere.
Boating, bird watching, camping, swimming, snorkelling and a wide range of other activities mean there's plenty to see and do, along with revelling in the beach lifestyle. It makes for one fantastic coastline to ride along too.
FREYCINET NATIONAL PARK
Mid way up the east coast is this easily overlooked sliver of Tasmania, if it weren't for the thin isthmus of land connecting it to the rest of Tassie, Freycinet would be an island by now. Whilst it would be easy to shoot straight past, revelling in the fantastic riding offered by the eastern coastal road, a short detour to visit the natural wonder that is Wineglass Bay is well worth it.
The near perfect swath of sand at Wineglass Bay has earned it the accolade of one of the top ten beaches in the world, as voted by several travel authorities and this motorcycle traveller alike. There's plenty of fishing, boating, sea kayaking and rock climbing for those feeling energetic, and the spectacular pink feldspar and granite mountains known as 'The Hazards' provide a pleasant contrast to all the beach on offer.
PORT ARTHUR
Have you been speeding on your motorcycle? I certainly hope not, as you might well end up in a place like Port Arthur. A place like it perhaps, but the only way to get into this particular ancient convict settlement now is to take a tour like everyone else.
Port Arthur is an almost absurdly appropriate place for a penitentiary. The peninsula where the settlement is located, is only attached to the mainland by a 30m wide stretch of land known as Eaglehawk Neck. A formidable speed bump in any escape plans, but a great route to ride in on!
The guards and convicts may be long gone, but the atmosphere and fascinating history linger. The museum, historic buildings, informative displays, harbour cruise to the 'Isle of the Dead' and simply the setting itself, all provide an intriguing insight into what life must have been like for those convicts and soldiers alike, unlucky enough to be sent there.
HOBART
State capital of Tasmania and second oldest city in Australia, Hobart is strongly influenced by its maritime roots. It boasts a waterfront location to rival that of Sydney, the Tasman Bridge playing the part of the Harbour Bridge with considerable aplomb. Dominating every view of the skyline from within the city is Mount Wellington, towering to 1,271m above sea level it casts a watchful eye over the city below. The many hiking trails in the area provide an opportunity to get off the bike and stretch the legs, if you're feeling up to that thousand or so metres of course! There's always something going on in Hobart, so much so that you might find it hard to drag yourself away but trust us, there's plenty more to experience on this tour.
MOUNT FIELD NATIONAL PARK
Founded in 1916 this is Tasmania's oldest national park, and was the last refuge of the now reportedly extinct Tasmanian Tiger or Thylacine. Reportedly extinct because, well, there are so many places to hide in Tasmania's lush wilderness and more remote areas, that you never really know what you might happen across on a motorbike tour! Easy access to some spectacular waterfalls, rainforest and great camping makes this a popular day stop on the way to the town of Strahan.
STRAHAN AND THE WEST COAST
Riding through part of the 'Tasman World Heritage Area', the landscape formed by the dolerite and quartzite mountains offer up some serious scenery and provide some equally serious rapids for those interested in spending some time bouncing around in a raft rather than sampling the delights of the Lyell Highway.
The only road through the area, the Lyell Highway twists and turns, rises and falls as it threads a sinuous route through the epic landscape, providing some fantastic riding through unsurpassed scenery.
You may be loathed to clamber from your faithful steed, but trust us, it's worth investigating the national parks in the surrounding area on a more intimate level. One option is a cruise from Strahan, a relaxed approach to exploring this captivating World Heritage Area. We can help organise anything you'd like to try, simply ask us.
CRADLE MOUNTAIN – LAKE ST CLAIRE NATIONAL PARK
Another national park! Anyone would think Tasmania was covered in the things, but that's not so far from the truth really. Cradle Mountain is the place you've probably heard of before, the place everyone wants to see, and for good reason.
Iconic is one word that aptly describes the national park, the area literally embodies the state of Tasmania in one easily absorbed visit. Cradle Mountain itself, rising up from behind Dove Lake with its unmistakable outline, forms the epicentre in the astounding collection of natural wonders on offer.
Explore the pristine alpine landscape and encounter some of the many endemic varieties of animals that call the park their home, wallabies, quolls, wombats, possums, echidnas and the infamous Tasmanian Devil can all be found within the confines of the park; if you're lucky you might just spot some.
TASMANIAN TIGER
7 DAY, 6 NIGHT
SUZUKI DR650
SUZUKI DL650 VSTROM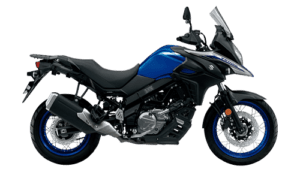 BMW F700GS
YAMAHA XVS650 VSTAR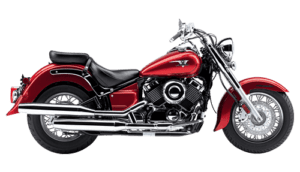 BMW R1250GS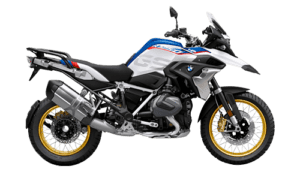 BMW R1200GS
BMW F800GS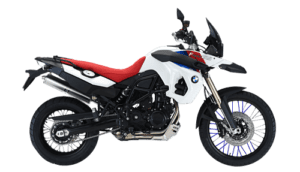 BMW R1250RT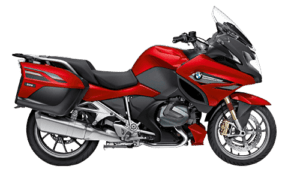 HARLEY DAVIDSON ROAD KING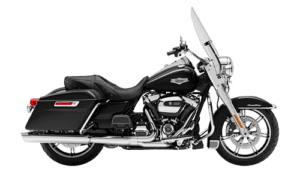 HARLEY DAVIDSON ULTRA LIMITED 114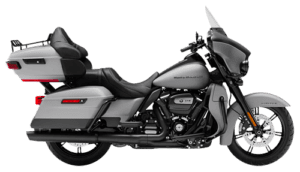 * BRING YOUR OWN BIKE:
If you decide to use your own motorcycle on tour, please be sure to let us know what it is before showing up – no scooters in the outback please!
PRICING INCLUDES:

As much advice as you need to help you make the absolute most of your time in Australia.
Great accommodation for one or two people. No extra cost for staying with your passenger (pillion). Typically in 3 1/2 or 4 star resorts, hotels or bed and breakfasts.
The motorcycle of your choice.
Detailed itinerary document crammed full of information about the best places to visit and interesting background information.
Digital maps taking you on the best route, customised to your tour.
PRICING EXCLUDES:

GPS / Sat Nav units are not included in the basic tour price but can be supplied if required. Where supplied, the units cannot currently be pre-programmed with your tour route. More information can be found here. Rest assured, we're working on it.
Parking charges when on tour are not included in the tour pricing displayed. Riders are responsible for their own parking charges.
FERRY CROSSING to/from Tasmania IS NOT included in the cost of the tour displayed here. We can arrange a quote for you if needed.