SELF GUIDED MOTORBIKE TOURS
AUSTRALIA
Save research time – 20 years experience arranging routes Australia-wide
Worry free – look forward to great accommodation every night
Easy to arrange – all bookings done for you
Not just a ride – detailed information brings each region to life
ALL TOURS COMPLETELY CUSTOMISABLE…
Organising a motorcycle tour in Australia couldn't be easier. These complete self guided tour packages provide everything you need for your ideal tour. Great bikes to ride, beautiful accommodation to stay in and a detailed itinerary to help you along the way with routes, distances, things to see and background information on each area included.
These tours make sure you get to see the best of each region and don't waste time visiting places that aren't worthwhile. We love Australia and want to make sure you see the very best it has to offer!
TOURS FROM SYDNEY
11 AVAILABLE
The Sydney surrounds are a motorcycle rider's paradise but it's not just the roads that are outstanding. There's stunning alpine scenery, neat and regimented vineyards, sweeping white beaches, thundering waterfalls, amazingly beautiful national parks and secluded valleys, all within a short ride of this amazing city.
TOURS FROM PERTH
6 AVAILABLE
Western Australia is widely described as the 'real thing', that's the real Australia by the way and for very good reason. It remains the state least touched by mass tourism meaning that its incredible mix of turquoise oceans, never ending beaches, spectacular coral reefs, rugged outback, vibrant gorges, immense Karri forests and crimson red deserts are all yours for the taking! There's a little of everything that makes Australia unique in Western Australia, with the most remote capital city on earth being the ideal base to explore from by motorcycle.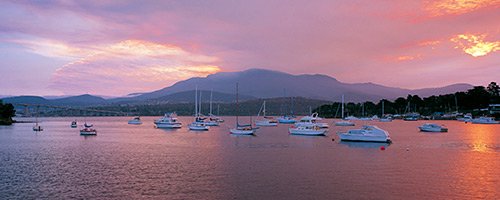 TOURS FROM TASMANIA
3 AVAILABLE
Tasmania is blessed with some beautiful motorcycling roads and absolutely spectacular scenery. Snow capped mountains, temperate rainforest, picturesque waterfalls, fascinating coastlines and examples of unique flora and fauna found nowhere else in the world.
FULL AND HALF CONTINENT TOURS
Entirely customisable full and half continent tours around Australia. Free help with planning, questions answered and a whole host of useful information to help you explore the incredible country of Australia.
We're on hand to help you make the best choices about where to go and what to see, to ensure you get the best self guided motorcycle tour through the finest areas of Australia. Just let us know what you're interested in, we'll be pleased to help!
TOURS FROM MELBOURNE
11 AVAILABLE
The state of Victoria contains some of the finest motorcycling routes in the world, with Melbourne being ideally placed to get the best out of what's on offer. The Great Ocean Road is arguably the most impressive coastal ride on the planet, but that doesn't even scratch the surface. Whilst just the ocean road itself is enough to draw people to the area from all corners of the globe, add in the spectacular lookouts and waterfalls of the Grampians National Park, the huge scenery and gently meandering roads of the Victoria Highlands, towering peaks of the Snowy Mountains and the old world charm of the Goldfields and you've got motorcycling nirvana!
TOURS FROM BRISBANE
8 AVAILABLE
Brisbane is a cosmopolitan, cultured town set on the banks of the Brisbane River and a great starting point for many of our self guided tours. It has a great street café scene, is a magnet for lovers of the theatre and nightlife and a superb shopping centre for those needing some retail therapy. Not only that of course, but it's ideally situated close to spectacular natural wonders such as the Great Barrier Reef, Fraser Island, The Whitsundays and the Daintree rainforest. The list could go on forever.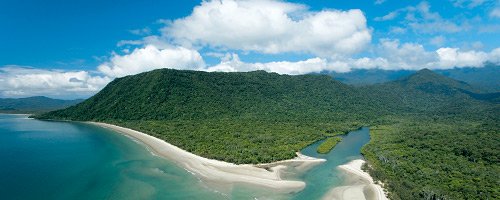 TOURS FROM CAIRNS
6 AVAILABLE
Cairns is ideally located for easy access to one of the most spectacular sights on the planet, the Great Barrier reef. The area surrounding Cairns is pretty fantastic tropical motorbiking territory too, ensuring there is something to excite and interest both on and off the water. It's an amazing place to start a dream motorcycle tour!
RIDE-FLY-RIDE AUSTRALIA
'Ride, Fly and Ride'…quite a mouthful, but this innovative concept for touring Australia offers plenty to get your teeth into with minimal hassle or complications.
For anyone that's ever wanted to get absolute best out of their time on a bike in Australia whilst ticking off all the 'must sees' during a two or three week experience Down Under, we've got the answer right here and it's simpler than you might imagine!
Australia is a fantastic place to tour on a motorbike with some of the best motorcycle routes in the world, even if we do say so ourselves. Sydney has the Blue Mountains, Hunter Valley, Waterfall Way and Snowy Mountains to name but a few of the natural wonders. Melbourne's world renowned Great Ocean Road, Alpine National Park and Grampians National Park are simply breathtaking.
Western Australia has a stunning unspoiled coastline, the Kimberleys and the iconic crimson red Outback. Cairns is ideally placed right next to the oldest rainforest in the world and of course, the Great Barrier Reef, while Brisbane boasts the stunning Sunshine Coast and otherworldly Fraser Island. The list could go on and on!
Whilst most of the 'action' is to be had in the eastern reaches of Australia, it would be criminal to overlook the touring delights on offer in places like Tasmania and Western Australia. Tasmania offers some truly incredible touring, ideally teamed with the highlights of the south of Australia and Victoria, whilst Western Australia offers a taste of the 'real' Australia. Relatively untouched by mass tourism and just waiting to be explored!
If you want to ride the latest BMW machine on your self guided tour we can help, or if exploring in style and comfort is more your thing then a Harley could be just the ticket! We've got a great range of tours to choose from and an equally expansive selection of motorbikes for you to ride!
Whatever you're looking for, if it involves motorcycles and Australia then we'll be able to help!
One way tours between cities are no problem at all, just ask for details.
SELF GUIDED TOUR ITINERARIES…
Our itineraries are documents crammed full of information about routes, distances, things to see on the way and background information. They'll help you make the most of your limited time on holiday so that you get to see all the best spots in each area. There are tours lasting from three days to a month or more and costs vary from AU$25 for a short tour through to AU$195 for a route that circumnavigates the continent. If you're unsure which one's right for you just ask us! We've travelled the routes before and are always eager to share our experiences.
To get started planning your self guided tour, simply select your starting city from selection further up this page.
We look forward to welcoming you to Oz!