SYDNEY TO MELBOURNE & RETURN
SELF GUIDED MOTORCYCLE TOUR
The scenery you'll ride through on this trip is simply stunning and some great alpine regions, means some superb biking roads to enjoy! This tour is best experienced from late Spring to early Autumn, due to the somewhat changeable weather that can crop up during the winter months. Not only do you experience some of the finest motorbiking roads in Victoria and New South Wales, but you'll visit the nation's capital at Canberra and climb high up into the Blue Mountains, before returning to Sydney to complete your round trip motorcycle tour.
With so much to experience and enjoy, sandwiched between two incredible cities, you'll not soon forget this motorbike tour!
ADVICE
As much advice and help as you need to ensure you make the most of your time in Australia on two wheels.
MOTORCYCLE
The motorcycle of your choice. We've a wide selection to choose from, something to suit every taste and experience level.
ACCOMMODATION
Great accommodation for one or two people. No extra cost for staying with your passenger. Typically in 3 1/2 or 4 star resorts, hotels or bed & breafasts.
ITINERARY
A detailed itinerary document crammed full of information about the best places to visit and interesting background information; also included are digital map links customised for each tour.
SYDNEY TO MELBOURNE AND RETURN
SELF GUIDED MOTORBIKE TOUR
SURFACED:

100%

100%

UNSURFACED / OFF-ROAD:

0%

0%
VIEW THE TOUR ROUTE
TOUR BROCHURE
BEST EXPERIENCED:
SEPTEMBER TO APRIL
SYDNEY
There's so much to see and do in this fantastic city that words can't even begin to describe the place, that won't stop us trying of course! There's the iconic Opera House and Harbour Bridge, Darling Harbour, Manly, Circular Quay and that merely scratches the surface of what Sydney has to offer. One of the finest cities in the world and the perfect place to begin an incredible motorcycle tour!

NEW SOUTH WALES SOUTHERN COAST
There are more than 30 national parks scattered along the coastline of southern New South Wales, with incredible marine sanctuaries and nature reserves adding to the already pretty impressive count. The route follows the coast along the Grand Pacific Drive and over the famous Seacliff Bridge, a marvel of modern road building. It's not possible to ride any closer to the ocean without actually getting wet.
SNOWY MOUNTAINS
Epic alpine scenery in Australia? You bet! Most people don't realise that Australia has more ski runs than Switzerland, but a ride through this area will soon set the record straight. Although mostly recognised for its winter sports, 'the Snowies', as the area is affectionately known, is a playground for those looking for something different and adventurous motorcyclists alike.
Twist through the atmospheric alpine forests, sweep along the winding mountain roads and drink in the fantastic scenery. Whilst you're having so much fun, don't forget to stop for lunch at one of the seasonal alpine towns along the way, or pause for a rest on the shores of one of the many pristine snow fed lakes.
VICTORIA HIGHLANDS
New South Wales has the Snowy Mountains and Victoria has the Highlands. A more relaxed alpine environment than the Snowies, but don't be fooled, there are plenty of thrilling roads to ride and more breathtaking scenery to provide a great backdrop.
Wide open plains framed by rolling hills and jagged mountain peaks, the road stretching far into the distance meandering gently as it weaves through small settlements and tiny communities.
With such unrestricted views all around, there's plenty of time to prepare for the corners, revel in the experience and then gaze about at the intricate beauty beyond the perfect ribbon of asphalt you're speeding along.

THE GRAMPIANS NATIONAL PARK
The ancient hills of the Grampians National Park make for an awesome spectacle as you ride toward them. This area of granite highlands is jam packed with wildlife, superb lookouts and beautiful waterfalls. The visitor centre at Halls Gap can provide all the information you'll need for getting the best out of your time there and will give you a great overview of the area, ensuring you get to see everything you want during your visit.
By the time you've ridden the roads in the park, taken a short walk to the two main lookouts and perhaps trekked to the base of one of the thundering waterfalls, you'll need at least a half day to absorb what's on offer, but will probably long to spend more time lost in the atmosphere of the national park.
THE GREAT OCEAN ROAD
Famous as one of the most scenic coastal drives in the world, words can't describe the wonderful scenery and amazing riding on this 280km stretch of road on the fringes of Melbourne, but we'll try anyway.

As soon as your wheels hit asphalt, you'll realise just how special the Great Ocean Road really is. The route twists and turns, hugging the picturesque cliffs as it winds a sinuous path along the coast. Curve after sweeping curve are seamlessly stitched together, almost purposely designed to give maximum enjoyment to any motorcycle riders that are lucky enough to be there.
There are plenty of small coastal towns to stop for a break and a coffee, serving up fantastic ocean lookouts along with the great refreshments. The lovely Otway Ranges provide a lush backdrop to the quaint towns when the road darts inland away from the coast. It takes longer than you might expect to ride along this gem of a road, there's simply so much to see.
Take a walk in the temperate rainforest at Maits Rest, try and spot that iconic Aussie creature the Koala in the trees above, visit the 12 Apostles, Loch Ard Gorge, the Grotto, London Bridge, The Arch the list goes on and on! Don't forget to watch the road as well as the spectacular views though!
Every motorcyclist should ride this road at least once in their life!

MELBOURNE
A bustling, cosmopolitan city with loads to see and do. The 'Cultural Capital of Australia' will do its very best to make you feel welcome, offering varied delights to tempt you from the saddle of your motorbike. Plenty of superb restaurants offering great meals, shopping, parks and an easy to use tram system make touring the city a breeze.
Not quite as much fun as riding a motorcycle along the Great Ocean Road, but at least a close second.
CANBERRA
Contrary to popular belief, Canberra is the capital of Australia and not Sydney. Selected as the site of the nation's capital in 1908, in an attempt to break up a long standing bout of fisticuffs between Melbourne and Sydney as to which should be the capital of Australia, Canberra was constructed entirely with that purpose in mind. It's design was heavily influence by 'garden cities' and as such, boast a huge amount of semi-natural 'bush' and formal park lands. This makes it a great city to get off the bike and stretch the legs in.
Intriguing modern architecture seems to blend seamlessly into the parks and surrounding bush land, making for a modern city, that's very easy on the eye.
BLUE MOUNTAINS
Named after the coloured tint the mountains take on when viewed from a distance, the Blue Mountains is a UNESCO listed World Heritage Site and a motorcycle rider approved top quality area of Australia. Astounding scenery dominates the region at every turn with thundering waterfalls, the second largest canyon on earth, nerve jangling cable car rides, the steepest funicular railway in the world and some lovely walking tracks.
Check out the Three Sisters, Wentworth Falls and a plethora of other scenic lookouts, before riding a circular route back around the mountains.
Explore the pristine alpine landscape and encounter some of the many endemic varieties of animals that call the
Ending on this high note, you'll descend from the peaks of the Blue Mountains on the next day of your tour heading back into the welcoming arms of Sydney.
If you fancy taking advantage of some of what Sydney has to offer, why not let us organise a few extra nights accommodation for you at a superb city centre hotel? Just ask!
SYDNEY TO MELBOURNE AND RETURN
14 DAY, 13 NIGHT
SUZUKI DR650
SUZUKI DL650 VSTROM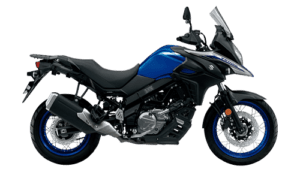 BMW F700GS
YAMAHA XVS650 VSTAR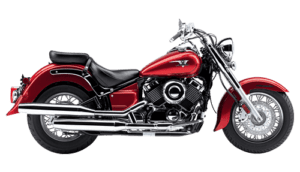 BMW R1250GS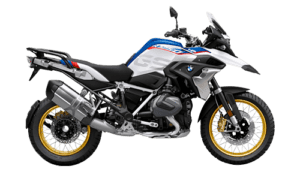 BMW R1200GS
BMW F800GS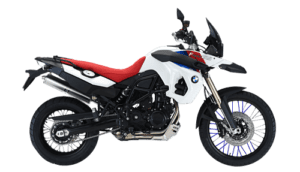 BMW R1250RT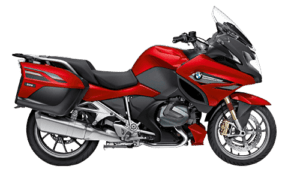 HARLEY DAVIDSON ROAD KING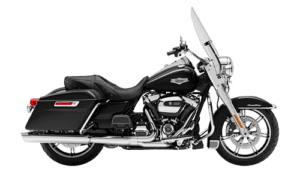 HARLEY DAVIDSON ULTRA LIMITED 114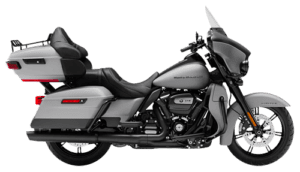 * BRING YOUR OWN BIKE:
If you decide to use your own motorcycle on tour, please be sure to let us know what it is before showing up – no scooters in the outback please!
PRICING INCLUDES:

As much advice as you need to help you make the absolute most of your time in Australia.
Great accommodation for one or two people. No extra cost for staying with your passenger (pillion). Typically in 3 1/2 or 4 star resorts, hotels or bed and breakfasts.
The motorcycle of your choice.
Detailed itinerary document crammed full of information about the best places to visit and interesting background information.
Digital maps taking you on the best route, customised to your tour.
PRICING EXCLUDES:

GPS / Sat Nav units are not included in the basic tour price but can be supplied if required. Where supplied, the units cannot currently be pre-programmed with your tour route. More information can be found here. Rest assured, we're working on it.
Parking charges when on tour are not included in the tour pricing displayed. Riders are responsible for their own parking charges.