THE CORAL COAST
SELF GUIDED MOTORCYCLE TOUR
There's so much to see and do in each area that this tour is organised so that you ride to an area one day, explore via bike and foot the next and then move on to the next main area. A day at each of the spectacular locations up the Coral Coast is the absolute minimum each deserves and you might find yourself wanting to stay longer. We'll be happy to help arrange extra stops, accommodation or anything else you might need.
There's only really a single road that services the Coral Coast but don't worry, we'll make sure you stay at different places and experience new things on the return leg back to Perth.
ADVICE
As much advice and help as you need to ensure you make the most of your time in Australia on two wheels.
MOTORCYCLE
The motorcycle of your choice. We've a wide selection to choose from, something to suit every taste and experience level.
ACCOMMODATION
Great accommodation for one or two people. No extra cost for staying with your passenger. Typically in 3 1/2 or 4 star resorts, hotels or bed & breafasts.
ITINERARY
A detailed itinerary document crammed full of information about the best places to visit and interesting background information; also included are digital map links customised for each tour.
THE CORAL COAST
SELF GUIDED MOTORBIKE TOUR
SURFACED:

100%

100%

UNSURFACED / OFF-ROAD:

0%

0%
VIEW THE TOUR ROUTE
TOUR BROCHURE
BEST EXPERIENCED:
MARCH TO NOVEMBER
PERTH
Perth is a modern, clean city on the banks of the majestic Swan River. The river feels more like a winding harbour really with Fremantle ('Freo' to the locals) at its entrance. Perth has all you'd expect from a thriving city with great shopping, restaurants and nightlife combined with superb beaches and a sublime climate.
The weather is perfect for most of the year with warm winters and hot summers, cooled by the 'Fremantle doctor' sea breeze that comes through most afternoons.
Ranked as one of the 'world's most liveable cities', Perth has charm aplenty even if you're just visiting. A great spot to begin your tour of the Coral Coast.
NAMBUNG NATIONAL PARK AND THE PINNACLES DESERT
Named after a local Aboriginal word for 'winding', referring to the Nambung River, this area is now instantly recognisable for the spectacular limestone formations that jut from the desert floor like so many ancient teeth.

The exact process by which the 'Pinnacles' were formed is a matter still under some debate, but what's not up for question is the fascinating spectacle offered by such an unusual landscape. Cervantes is the nearest settlement nearby offering facilities and is a great place to base yourself whilst exploring the unusual formations of the desert.

MURCHISON RIVER GORGES AND COAST
Kalbarri is a lovely small town on the banks of the Murchison River where it flows into the Indian Ocean. It's uniquely blessed with a fascinating array of impressive river gorges, coastal scenery and marine landscapes, with the added bonus of year round amazing weather. A little way south of the town itself are some spectacular beaches, towering crimson coastal cliffs and amazing pink lakes.
The Kalbarri National Park can be accessed by a good condition 26km gravel road and has some incredible natural rock formations, gorges and wildlife just waiting to show themselves off! Many of the gorges are estimated to be over 400 million years in the making, but it was certainly worth the wait in our opinion! There's the 'Z-Bend', offering some in depth views into the gorges, 'the Loop' and the iconic 'Nature's Window' just begging to be explored.
This pristine area of natural wonder offers a taste of the mind boggling isolation that the Outback provides, all within easy reach of the congenial town of Kalbarri. If you'd prefer not to take the gravel road out to the national park on the bike, there are plenty of guided tours available we can easily help you organise.
SHARK BAY WORLD HERITAGE AREA
Rise early in the morning, stroll down to the beach and have a breakfast chat with the famous wild dolphins at Monkey Mia, just a metre or two from the beach! With one eye out of the water they are genuinely interested in who's there and what's going on. It's genuinely a fascinating experience to be able to get that close to wild dolphins, whilst staying mostly dry!
A great optional excursion at Monkey Mia is to take an informative walk with an aboriginal guide who'll explain the history of the area, show you how to find bush tucker, water and medicine in the outback and bring what initially looks like barren desert to life. It's a highly recommended experience.
Whilst the dolphins at Monkey Mia are arguably the biggest lure to get you off the north-south highway, there's more to be seen in Shark Bay than just aquatic mammals! On the way into or out of, this World Heritage listed area you can take in the panoramic views of Shark Bay itself from Eagle Bluff and crunch along Shell Beach, a beach made up of billions of tiny cockle shells as far as the eye can see. The shells reportedly reach depths of up to 10 metres, which is a lot of shells however you look at it!
There's also the incredibly ancient and fascinating Stromatolites, the earth's oldest living fossils and by-product of algal activities. They saw the dawn of life itself and are widely accepted as being responsible for making the earth suitable for more advanced forms of life. So you can probably credit them with your ability to undertake the amazing motorcycle tour in the first place!
There's only one route in and out of the Shark Bay World Heritage Area, so you don't have to stop at everything first time around. Or of course it gives you a great chance to revisit spots you've really enjoyed already, before rejoining the route north.
NINGALOO REEF AND CAPE RANGE NATIONAL PARK
Ningaloo is the longest fringing reef in the world and its isolated location at the top of the west coast, means that it's one of the most pristine too. You can snorkel or dive on the incredible 260km long reef simply by stepping off one of the many deserted white beaches, straight into the amazing underwater world resplendent with over 520 species of fish and 250 species of coral. Not a bad way to spend an afternoon. One minute you're riding your motorcycle along the shimmering highway, the next you're up close and personal with the spectacular shimmering fish of the Ningaloo Reef!
Forget the Great Barrier Reef, Ningaloo is remote, pristine, easily accessed right off the beach and there are good facilities to be had nearby at the tiny village of Coral Bay and the slightly larger town of Exmouth. Spot on!
There's the chance to swim with manta rays and loggerhead turtles all year round and the almost unbelievably massive whale sharks when they migrate past, generally from March through to August. It's not all aquatic antics through, there's also the chance to explore deep into the outback gorges and canyons of the Cape Range National Park. They're an amazing example of the sort of landscapes that are tucked away in the north of Western Australia, offering a cool and interesting contrast to the extremes of the outback surrounding the area.
This is a spectacular tour through some of the genuine outback landscapes that Australia is famous for. Travel along an incredibly pristine coastline populated with friendly people, good accommodation, fascinating natural splendour and loads more to see on the way.
If you'd like to experience the 'real' Australia, then this is the way to 'get amongst it' and the bike is the best way to travel!
THE CORAL COAST
12 DAY, 11 NIGHT
SUZUKI DR650
SUZUKI DL650 VSTROM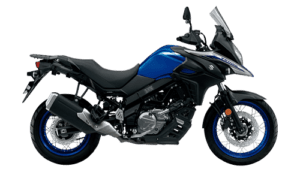 BMW F700GS
YAMAHA XVS650 VSTAR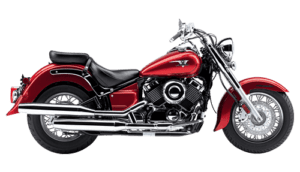 BMW R1250GS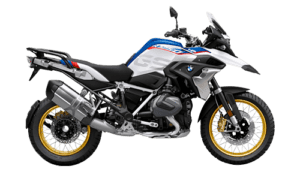 BMW R1200GS
BMW F800GS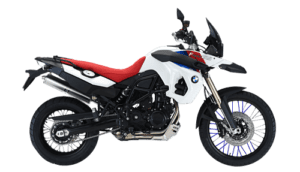 BMW R1250RT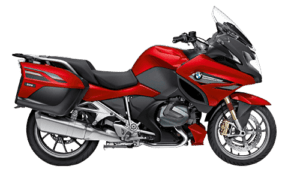 HARLEY DAVIDSON ROAD KING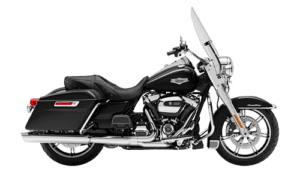 HARLEY DAVIDSON ULTRA LIMITED 114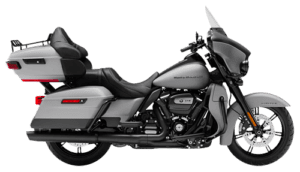 * BRING YOUR OWN BIKE:
If you decide to use your own motorcycle on tour, please be sure to let us know what it is before showing up – no scooters in the outback please!
PRICING INCLUDES:

As much advice as you need to help you make the absolute most of your time in Australia.
Great accommodation for one or two people. No extra cost for staying with your passenger (pillion). Typically in 3 1/2 or 4 star resorts, hotels or bed and breakfasts.
The motorcycle of your choice.
Detailed itinerary document crammed full of information about the best places to visit and interesting background information.
Digital maps taking you on the best route, customised to your tour.
PRICING EXCLUDES:

GPS / Sat Nav units are not included in the basic tour price but can be supplied if required. Where supplied, the units cannot currently be pre-programmed with your tour route. More information can be found here. Rest assured, we're working on it.
Parking charges when on tour are not included in the tour pricing displayed. Riders are responsible for their own parking charges.