CAIRNS TO BRISBANE
SELF GUIDED MOTORCYCLE TOUR
Winter is the ideal time of year for this tour. Balmy sunny days that are dry and without the humidity of the summer months, make it a great time to visit tropical Queensland by motorbike. There's a huge amount to see on this tour so it's a good idea to ensure you leave a few days spare for some of the incredible side trips. The highlights include Fraser Island, the pristine Whitsunday Islands and of course the Great Barrier Reef. If you'd rather ride each day though don't worry, Queensland offers some unbeatable tropical motorbike riding!
ADVICE
As much advice and help as you need to ensure you make the most of your time in Australia on two wheels.
MOTORCYCLE
The motorcycle of your choice. We've a wide selection to choose from, something to suit every taste and experience level.
ACCOMMODATION
Great accommodation for one or two people. No extra cost for staying with your passenger. Typically in 3 1/2 or 4 star resorts, hotels or bed & breafasts.
ITINERARY
A detailed itinerary document crammed full of information about the best places to visit and interesting background information; also included are digital map links customised for each tour.
CAIRNS TO BRISBANE
SELF GUIDED MOTORBIKE TOUR
SURFACED:

100%

100%

UNSURFACED / OFF-ROAD:

0%

0%
VIEW THE TOUR ROUTE
TOUR BROCHURE
BEST EXPERIENCED:
MARCH TO NOVEMBER
CAIRNS
The holiday capital of northern Queensland and ideally located within short distance of the world heritage listed Great Barrier Reef, Cairns has incredible weather, a laid back tropical atmosphere and plenty more to offer. One of Cairns' many bars or restaurants would be the ideal place to kick back, enjoy the views and toast the start of an amazing motorcycle tour.
PORT DOUGLAS
Port Douglas is a petite tropical town north of Cairns, who's permanent population of under 1000 people is regularly bolstered by visitors drawn by the many natural attractions on offer in the area. Palm fringed beaches, hot summers, warm winters and great riding are the norm in Port Douglas. It's also the nearest port to the Great Barrier Reef, so the ideal spot for taking a fast catamaran cruise out to the reef to snorkel, dive or just enjoy the views for the day (see the pricing below).
An unforgettable experience, one that could even top the experience of touring Queensland by motorcycle, but we're not 100% set on that.
CAPE TRIBULATION
The coconut lined beaches of Cape Tribulation back straight onto the verdant rainforest, a sight that apes many a scene from films involving castaways on tropical island paradises. There aren't many places on earth you can sit and listen to the soothing bird and insect calls of the forest, whilst taking a picnic on the beach as your motorcycle rests under a palm tree! Captain James Cook beached his damaged ship 'The Endeavour' here to make repairs, after spectacularly failing to navigate around the reefs off shore, hence the name 'Cape Tribulation'.
DAINTREE RAINFOREST
Rainforest features heavily in the makeup of northern Queensland, but non fits the image more perfectly than the Daintree. The oldest rainforest on earth can be explored at a pace that suits you by paying a visit the very helpful information centre, which will lead you on a tour of the densely tangled forest via easily traversed boardwalks and even a tower that allows you to get deep into the canopy and get a closer look at the creatures calling the forest home.
The narrow, tightly twisting roads are great fun on the bike but it's and area that just demands to examined at leisure, so make sure you stop often to admire the views.
ATHERTON TABLELANDS
A fertile plateau with smooth, rolling green scenery, leisurely curves and lazy hills to ride around and over. Some of the most beautiful waterfalls in Australia can be found on the aptly named Waterfall Circuit. The truly ancient 500 year old Curtain Fig Tree near Yungaburra is a wonder of nature and well worth a visit. Superb riding around every corner on the roads of this region, where rainforest and farming blend seamlessly into one another.

WHITSUNDAY ISLANDS
Those castaway islands you've seen in films? Here they are! This is a beautiful series of incredible 'paradise islands' just off of the small coastal town of Airlie Beach, where you'll stay for two nights on this motorcycle tour. During the second day it's well worth indulging in a cruise around some of the most perfect coral islands in the world.
Visit the stunning bleached white sands of Whitehaven Beach, snorkel in protected bays over teaming coral gardens and observe the fascinating array of marine creatures that are privileged to call the Whitsundays home.
EUNGELLA NATIONAL PARK
Prowl the 'Land of the Clouds' in search of the famous Platypus. Dense rainforest provides the ideal hiding place for some of Australia's more bashful wildlife but there are some lovely walking trails through this area to get you deep into the thick of things. Rangers are on hand to help you discover more about the original aboriginal inhabitants, 'bush tucker' and the flora and fauna of the region.
FRASER ISLAND
Perhaps take a pause from motorcycle touring at Rainbow Beach for two nights. A vibrant little coastal town, famed for, wait for it…the rainbow coloured sand dunes which surround the settlement.
Day two is the ideal opportunity to experience a four-wheel drive tour on the largest sand island in the world, Fraser Island. Many people consider this to be one of the highlights of their motorcycle trip, as the tour takes you along the eastern beach, which doubles as the main road, north to rainforests, crystal clear freshwater lakes, intriguing shipwrecks on the beach and towering sand dunes.
A flight over the island as an option well worth considering. Take-off and landing is along the beach. A great experience for a relatively low cost. Easy to organise too as they'll ask you on the 4WD tour if you'd like to take the flight. No need to pre-book.

SUNSHINE COAST
You'll continue winding your way south through one of the most spectacular hinterlands in the country combining rainforests, waterfalls, pineapple plantations and the beautiful Glass House Mountains. Many of the towns and settlements along the coast began life as tiny fishing ports or jetties but they've long since been developed into vibrant coastal communities.
The contrast between the wealth of upmarket coastal resorts and fringing, undeveloped hinterlands makes for a great days riding. The views from the top of the escarpment are incredible and don't forget to visit the late Steve Irwin's superbly kept Australia Zoo.
BRISBANE
Capital city of Queensland, 16th 'most liveable city in the world' and the ideal place to wind down after some fantastic motorcycle touring. What better way to celebrate a great holiday, than with a glass of something nice overlooking the river? There's some great nightlife to take advantage of, lovely parks, bustling shopping streets and a wealth of other attractions that will make you wish you had longer to stay!
We can organise your accommodation in Brisbane at the end your motorbike tour if you need us to, along with anything else you might require. Just ask!
CAIRNS TO BRISBANE
8 DAY, 7 NIGHT
SUZUKI DR650
SUZUKI DL650 VSTROM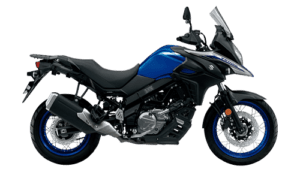 BMW F700GS
YAMAHA XVS650 VSTAR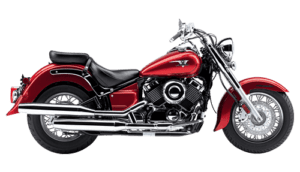 BMW R1250GS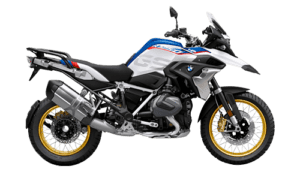 BMW R1200GS
BMW F800GS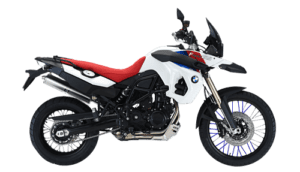 BMW R1250RT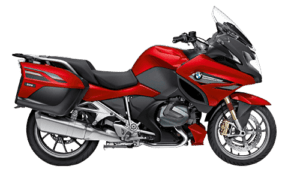 HARLEY DAVIDSON ROAD KING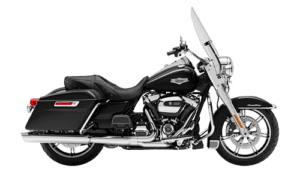 HARLEY DAVIDSON ULTRA LIMITED 114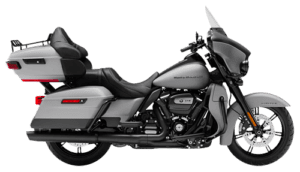 FRASER ISLAND 4x4 TOUR **:
WHITSUNDAY ISLANDS CRUISE AND SNORKELLING TRIP**:
GREAT BARRIER REEF SNORKELLING TRIP**:
* BRING YOUR OWN BIKE:
If you decide to use your own motorcycle on tour, please be sure to let us know what it is before showing up – no scooters in the outback please!
** OPTIONAL EXCURSIONS:
You will need to extend the tour and bike rental by a day for each of the excursions you choose to join. Costs are per person (p/p) and are subject to change at short notice.
PRICING INCLUDES:

As much advice as you need to help you make the absolute most of your time in Australia.
Great accommodation for one or two people. No extra cost for staying with your passenger (pillion). Typically in 3 1/2 or 4 star resorts, hotels or bed and breakfasts.
The motorcycle of your choice.
Detailed itinerary document crammed full of information about the best places to visit and interesting background information.
Digital maps taking you on the best route, customised to your tour.
PRICING EXCLUDES:

GPS / Sat Nav units are not included in the basic tour price but can be supplied if required. Where supplied, the units cannot currently be pre-programmed with your tour route. More information can be found here. Rest assured, we're working on it.
Parking charges when on tour are not included in the tour pricing displayed. Riders are responsible for their own parking charges.