BRISBANE TO SYDNEY & RETURN
SELF GUIDED MOTORCYCLE TOUR
Starting in Brisbane, this return journey motorcycle tour will take you along some brilliant, tightly twisting back roads to some of the greatest sights in New South Wales. You'll ride up along the Gold and Sunshine coasts, revelling on some of the finest beaches in the world, before heading inland along the Waterfalls Way to New England and the Hunter Valley – home to some of the finest wine making tradition in Australia. You'll then climb high into the Blue Mountains before descending towards the vibrant capital of Sydney.
From Sydney you'll then trace a route along the coastline north taking maximum advantage of the incredible sights and experiences on offer, before finally arriving back in Brisbane ready to celebrate your return!
ADVICE
As much advice and help as you need to ensure you make the most of your time in Australia on two wheels.
MOTORCYCLE
The motorcycle of your choice. We've a wide selection to choose from, something to suit every taste and experience level.
ACCOMMODATION
Great accommodation for one or two people. No extra cost for staying with your passenger. Typically in 3 1/2 or 4 star resorts, hotels or bed & breafasts.
ITINERARY
A detailed itinerary document crammed full of information about the best places to visit and interesting background information; also included are digital map links customised for each tour.
BRISBANE TO SYDNEY AND RETURN
SELF GUIDED MOTORBIKE TOUR
SURFACED:

100%

100%

UNSURFACED / OFF-ROAD:

0%

0%
VIEW THE TOUR ROUTE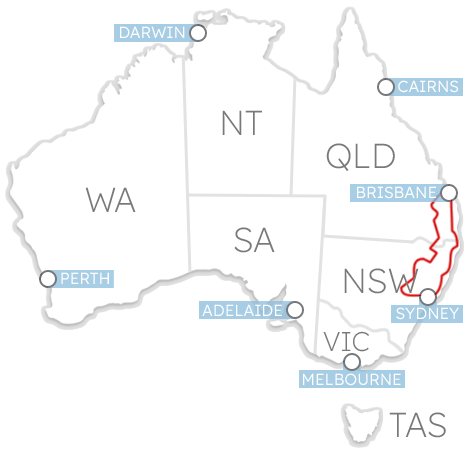 TOUR BROCHURE
BEST EXPERIENCED:
SEPTEMBER TO MAY
BRISBANE
Capital city of Queensland, 16th 'most liveable city in the world' and the ideal place to gear up and get yourself ready for this epic motorcycle tour. What better way to celebrate the start of a great holiday, than with a glass of something nice overlooking the river? There's some great nightlife to take advantage of, lovely parks, bustling shopping streets and a wealth of other attractions might just convince you to linger a little longer. You'll start and end the tour here, so if you miss anything first time around you have a second opportunity to indulge!
THE GOLD COAST
Australia's most visited holiday destination and it'll be pretty obvious why when you ride in. Great beaches, all the top theme parks, vibrant nightlife and a surprisingly beautiful hinterland. If you want it busy you've got it, if you prefer the views and a bit more relaxation then you can have that too! The 57km of coastline bordering the aptly titled region near Surfers Paradise includes some of the most popular 'surf breaks' in the world. If you're even slightly interested in that most Australian pastime of surfing, you'll be well catered for here!

WATERFALL WAY AND NEW ENGLAND
State Highway 78 or the far more attractively titled ' Waterfall Way', is a breathtaking biking road through dense rainforest and past countless waterfalls. It boasts some epic views over the New England National Park and is quite rightly regarded as one of the finest roads for motorcycling in the state. The route leads down to the base of the Great Dividing Range where you'll stay for the night. If you arrive earlier than expected there's the additional draw of the 'Promised Land' circuit to ride, which takes you along a beautiful single track country lane past some pristine crystal clear streams. Just the ticket for a refreshing swim on a hot afternoon!
Another incredibly scenic and winding back road takes you through New England to the settlement of Armidale. Famed for its deciduous trees in Autumn, it's an unusually seasonal area of Australia due to its elevation and actually experiences four distinct seasons, unlike most of Australia. If you time your visit right, the display offered up as the leaves on the trees switch to their more Autumnal hues is a sight worthy of retelling by the greatest poets. A good range of restaurants and a country town atmosphere mean Armidale is a pleasant town to spend the evening in, before riding on to the Hunter Valley the following day.
HUNTER VALLEY
The Hunter region, more commonly known as the Hunter Valley, is the grape crushing heart of Australia's wine production. Ride along sweeping minor roads, past the viewpoints, fast flowing rivers and gorges of the Wollemi National Park [Australia's second largest] to the vineyards, top class restaurants and wineries of the Hunter Valley proper. The overnight accommodation for this part of the tour is a brief taxi ride from some of the most famous restaurants and wineries in the region, so there's plenty of opportunities to sample the local produce. Arrive early and go on a wine tasting tour or savour the culture in a relaxed evening out amongst the vines!
BLUE MOUNTAINS
Named after the coloured tinge the mountains take on when viewed from a distance, the Blue Mountains is a UNESCO listed World Heritage Site and a motorcycle rider approved top quality area of Australia. Astounding scenery dominates the region at every turn with thundering waterfalls, the second largest canyon on earth, nerve jangling cable car rides, the steepest funicular railway in the world and some lovely walking tracks.
Check out the Three Sisters, Wentworth Falls and a plethora of other scenic lookouts, before riding a circular route back around the mountains. The accommodation for your time here is a great bed & breakfast with friendly, welcoming hosts and spectacular views over the Hawkesbury River. 
SYDNEY
There's so much to see and do in this fantastic city that words can't even begin to describe the place, that won't stop us trying of course! There's the iconic Opera House and Harbour Bridge, Darling Harbour, Manly, Circular Quay, and that merely scratches the surface of what Sydney has to offer.
You could spend a couple of days or even a week or two exploring the city and surrounds, depending on your timescale If you'd like to spend longer enjoying Sydney, we can of course customise this tour to specifically suit your requirements. Just ask.

NEW SOUTH WALES SOUTHERN COAST
There are more than 30 national parks scattered along the coastline of southern New South Wales, with incredible marine sanctuaries and nature reserves adding to the already pretty impressive count. The route follows the coast along the Grand Pacific Drive and over the famous Seacliff Bridge, a marvel of modern road building. It's not possible to ride any closer to the ocean without actually getting wet.
BYRON BAY
Spectacular back roads winding through the countryside will eventually lead you to the most easterly point of Australia, Cape Byron at Byron Bay. There are even more beautiful beaches here augmented by a lively, friendly and incredibly welcoming small town with some great riding in the surrounding countryside.
Once a centre for 'alternative lifestylers', Byron Bay has clung on to that unique atmosphere and generally chilled out approach to life. You can relax on the beach, visit the famous lighthouse, enjoy the goings on in town and get a good meal at any of the great restaurants.
Next stop is Brisbane. If you fancy taking advantage of some of what Brisbane has to offer when you arrive back, why not let us organise a few extra nights accommodation for you at a superb city centre hotel? Just ask! The ideal chance to wind down after your motorbike tour. 
BRISBANE TO SYDNEY AND RETURN
10 DAY, 9 NIGHT
SUZUKI DR650
SUZUKI DL650 VSTROM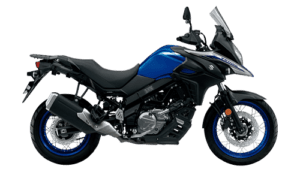 BMW F700GS
YAMAHA XVS650 VSTAR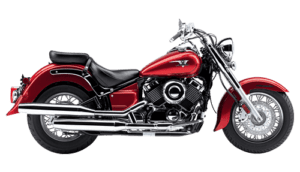 BMW R1250GS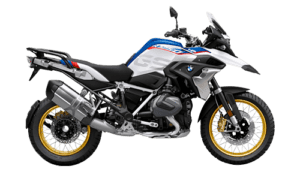 BMW R1200GS
BMW F800GS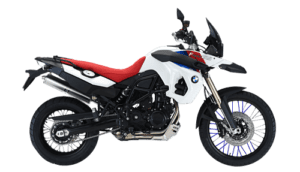 BMW R1250RT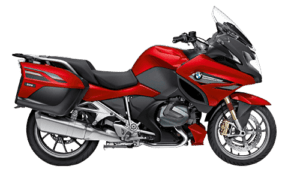 HARLEY DAVIDSON ROAD KING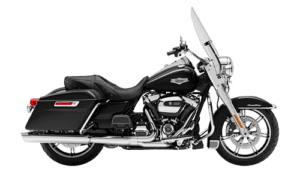 HARLEY DAVIDSON ULTRA LIMITED 114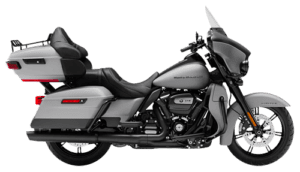 * BRING YOUR OWN BIKE:
If you decide to use your own motorcycle on tour, please be sure to let us know what it is before showing up – no scooters in the outback please!
PRICING INCLUDES:

As much advice as you need to help you make the absolute most of your time in Australia.
Great accommodation for one or two people. No extra cost for staying with your passenger (pillion). Typically in 3 1/2 or 4 star resorts, hotels or bed and breakfasts.
The motorcycle of your choice.
Detailed itinerary document crammed full of information about the best places to visit and interesting background information.
Digital maps taking you on the best route, customised to your tour.
PRICING EXCLUDES:

GPS / Sat Nav units are not included in the basic tour price but can be supplied if required. Where supplied, the units cannot currently be pre-programmed with your tour route. More information can be found here. Rest assured, we're working on it.
Parking charges when on tour are not included in the tour pricing displayed. Riders are responsible for their own parking charges.