BRISBANE TO BRISBANE SHORT
SELF GUIDED MOTORCYCLE TOUR
One of the best biking routes in Australia. Starting at the 16th most liveable city in the world you'll head south along the sun kissed coastline, to dabble in the delights on offer on the Gold Coast and around Byron Bay. Ride inland along the astoundingly appropriately named 'Waterfall Way' to New England and the Hunter Valley, the grape crushing heart of Australia's vintage wine production, before finally climbing high through the Blue Mountains to end in the vibrant city of Sydney.
Six days, but a lifetime of experiences!
ADVICE
As much advice and help as you need to ensure you make the most of your time in Australia on two wheels.
MOTORCYCLE
The motorcycle of your choice. We've a wide selection to choose from, something to suit every taste and experience level.
ACCOMMODATION
Great accommodation for one or two people. No extra cost for staying with your passenger. Typically in 3 1/2 or 4 star resorts, hotels or bed & breafasts.
ITINERARY
A detailed itinerary document crammed full of information about the best places to visit and interesting background information; also included are digital map links customised for each tour.
BRISBANE TO BRISBANE SHORT
SELF GUIDED MOTORBIKE TOUR
SURFACED:

100%

100%

UNSURFACED / OFF-ROAD:

0%

0%
VIEW THE TOUR ROUTE
TOUR BROCHURE
BEST EXPERIENCED:
ALL YEAR ROUND
BRISBANE
Capital city of Queensland, 16th 'most liveable city in the world' and the ideal place to wind down after some fantastic motorcycle touring. What better way to celebrate a great holiday, than with a glass of something nice overlooking the river? There's some great nightlife to take advantage of, lovely parks, bustling shopping streets and a wealth of other attractions that will make you wish you had longer to stay!
We can organise your accommodation in Brisbane at the start or end of your motorbike tour if you need us to, along with anything else you might need. Just ask!
SUNSHINE COAST
You'll ride through one of the most spectacular hinterlands in the country combining rainforests, waterfalls, pineapple plantations and the beautiful Glass House Mountains. Many of the towns and settlements along the coast began life as tiny fishing ports or jetties but they've long since been developed into vibrant coastal communities.
The contrast between the wealth of upmarket coastal resorts and fringing, undeveloped hinterlands makes for a great days riding. The views from the top of the escarpment are incredible and don't forget to visit the late Steve Irwin's superbly kept Australia Zoo.
FRASER ISLAND
Perhaps take a pause from motorcycle touring at Rainbow Beach. A vibrant little coastal town, famed for, wait for it…the rainbow coloured sand dunes which surround the settlement.
It is the ideal opportunity to experience a four-wheel drive tour on the largest sand island in the world, Fraser Island (see pricing below). Many people consider this to be one of the highlights of their motorcycle trip, as the tour takes you along the eastern beach, which doubles as the main road, north to rainforests, crystal clear freshwater lakes, intriguing shipwrecks on the beach and towering sand dunes.

A flight over the island as an option well worth considering. Take-off and landing is along the beach. A great experience for a relatively low cost. Easy to organise too as they'll ask you on the 4WD tour if you'd like to take the flight. No need to pre-book.
If you'd like to extend this tour to five days instead of four and visit the spectacular Fraser Island, then just let us know and we'll organise everything for you.
BUNYA MOUNTAINS NATIONAL PARK
Discover towering mountains blanketed with unbelievably ancient rainforest, unique range-top grasslands, panoramic vistas over the surrounding countryside, colourful and inquisitive bird life and the largest stand of ancient bunya pines in the world. An isolated section of the Great Dividing Range the Bunya Mountains are accessed via steep, winding roads which claw their way up into the mountains, making for a fantastic ride!
If you're lucky, you may encounter Koalas, Echidnas, Possums, Wallabies and any number of other fascinating creatures.

TOOWOOMBA
A picturesque mountain city, Toowoomba clings to the edge of the Great Dividing Range at an altitude of about seven hundred meters above sea level. This unique position affords the city some breathtaking views of Table Top Mountain and the Lockyer Valley region across to the east. Nicknamed the 'Garden City', there are over 150 public parks and gardens just waiting to be explored in Toowoomba, thanks in no small part to the incredibly fertile volcanic soils that abound in the area.
Warm summers, cool winters and four distinct seasons set Toowoomba apart from most places in Queensland. It's a fantastically relaxing spot to spend the evening after a day of invigorating riding on the roads of the region. 
NORTHERN NEW SOUTH WALES
Picturesque towns, old-fashioned wooden bridges, rolling green hillsides, isolated pockets of rainforest and traffic free back roads. Sit back, enjoy the scenery passing by, pause for a coffee and bask in the sunlight. Relax a while and chat with the unfailingly friendly locals, soak up the atmosphere or simply revel in the fantastic riding. Life's much better when considered from the back of a bike!
BYRON BAY
Spectacular back roads winding through northern New South Wales will eventually lead you to the most easterly point of Australia, Cape Byron at Byron Bay. There are even more beautiful beaches here augmented by a lively, friendly and incredibly welcoming small town with some great riding in the surrounding countryside.
Once a centre for 'alternative lifestylers', Byron Bay has clung on to that unique atmosphere and generally chilled out approach to life. You can relax on the beach, visit the famous lighthouse, enjoy the goings on in town and get a good meal at any of the great restaurants. There's still more to come on this tour though, so don't get completely seduced by Byron Bay's undoubted charms.
THE GOLD COAST
Australia's most visited holiday destination and it'll be pretty obvious why when you ride in. Great beaches, all the top theme parks, vibrant nightlife and a surprisingly beautiful hinterland. If you want it busy you've got it, if you prefer the views and a bit more relaxation then you can have that too! The 57km of coastline bordering the aptly titled region near Surfers Paradise includes some of the most popular 'surf breaks' in the world. If you're even slightly interested in that most Australian pastime of surfing, you'll be well catered for here!

If you decide to spend the morning indulging in the the many varied delights that the Gold Coast is more than happy to offer, then the quick route back to Brisbane is via the motorway. Not the most interesting of rides, but it gets the job done. A great alternative if you've got a little more time though, is to take the scenic back roads through the many pineapple plantations of the Sunshine Coast hinterland. Just let us know your plans and we can help point you in the right direction.
If you want to spend some more time in Brisbane after you finish your motorcycle tour, we can arrange for some great accommodation for you. Just ask!
BRISBANE TO BRISBANE SHORT
4 DAY, 3 NIGHT
SUZUKI DR650
SUZUKI DL650 VSTROM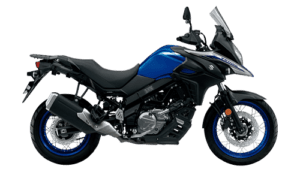 BMW F700GS
YAMAHA XVS650 VSTAR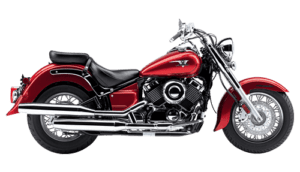 BMW R1250GS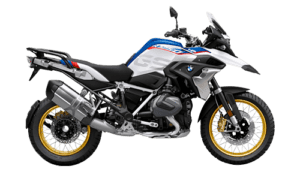 BMW R1200GS
BMW F800GS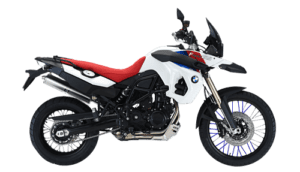 BMW R1250RT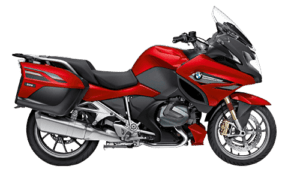 HARLEY DAVIDSON ROAD KING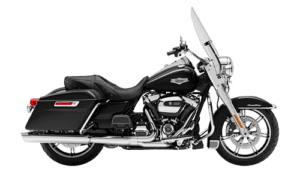 HARLEY DAVIDSON ULTRA LIMITED 114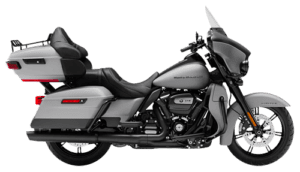 FRASER ISLAND 4x4 TOUR **:
* BRING YOUR OWN BIKE:
If you decide to use your own motorcycle on tour, please be sure to let us know what it is before showing up – no scooters in the outback please!
** OPTIONAL EXCURSIONS:
You will need to extend the tour and bike rental by a day for each of the excursions you choose to join. Costs are per person (p/p) and are subject to change at short notice.
PRICING INCLUDES:

As much advice as you need to help you make the absolute most of your time in Australia.
Great accommodation for one or two people. No extra cost for staying with your passenger (pillion). Typically in 3 1/2 or 4 star resorts, hotels or bed and breakfasts.
The motorcycle of your choice.
Detailed itinerary document crammed full of information about the best places to visit and interesting background information.
Digital maps taking you on the best route, customised to your tour.
PRICING EXCLUDES:

GPS / Sat Nav units are not included in the basic tour price but can be supplied if required. Where supplied, the units cannot currently be pre-programmed with your tour route. More information can be found here. Rest assured, we're working on it.
Parking charges when on tour are not included in the tour pricing displayed. Riders are responsible for their own parking charges.