Whilst we don't claim to have visited absolutely every inch of Australia, we've seen more than our fair share. We've ridden the highways, rattled along the tracks, powered through the deserts, ranged up the mountains, slipped through the valleys and roamed deep into the Outback.
The information provided here is intended to give you some knowledge to help you stay safe in country, a bit of background to main states and we've also aimed to explain some of the more potentially confusing aspects of hiring a bike in Australia.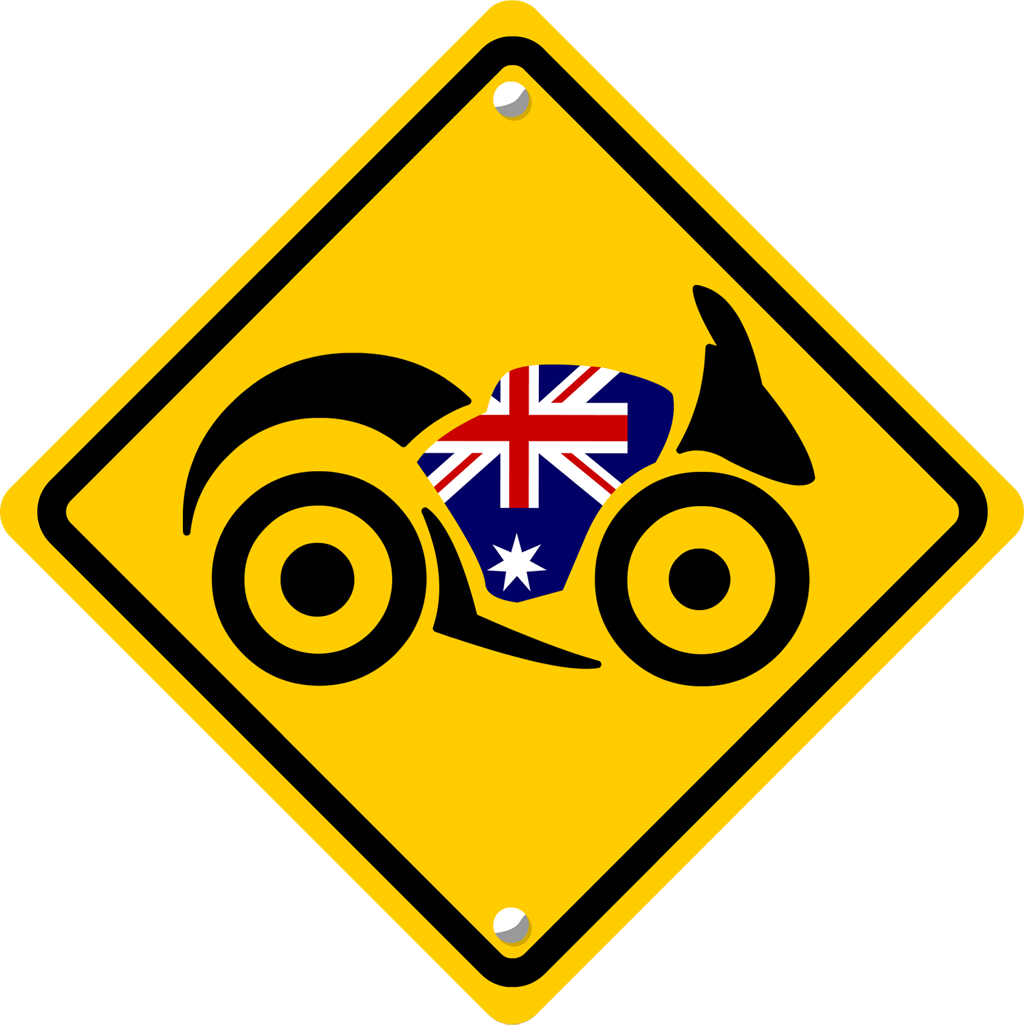 SECURITY BOND & EXCESS EXPLAINED

GPS, SAT-NAV AND DIGITAL MAPS

BREAKDOWNS & SERVICE PLEDGE

CANCELLATION POLICY EXPLAINED

OTHER FEES, TOLLS, FINES ETC.

BOOKING TERMS & CONDITIONS
STATE GUIDE:

NEW SOUTH WALES

STATE GUIDE:

WESTERN AUSTRALIA

STATE GUIDE:

SOUTH AUSTRALIA

STATE GUIDE:

NORTHERN TERRITORY
STATE GUIDE:
WESTERN AUSTRALIA
Perth itself is a modern, clean city on the banks of the Swan River. The river feels more like a winding harbour really with Fremantle (Freo to the locals) at its entrance. Perth has all you'd expect from a thriving city with great shopping, restaurants and nightlife combined with superb beaches and a very cheap local rail system. The weather is perfect for most of the year with warm winters and hot summers cooled by the 'Fremantle doctor' sea breeze that comes through most afternoons. It's perfect for water sports enthusiasts with surfing, windsurfing and kite surfing all very popular. For me it's the nicest city in Australia as the pace of life is a little less hectic than in its eastern counterparts.
One interesting day trip is to Rottnest Island, 20 miles or so off the coast near Perth. You can hire a push bike and cycle round this beautiful island easily in a day taking in superb beaches, crystal clear water and meeting the small wallaby like quokkas that gave the island its name (early explorers thought they were rats and hence Rottnest – rats nest in Dutch).
Heading north from Perth along the coastal road and you're in for a treat. Distances are large but it's worth the effort. The rugged coastline is interspersed with small towns, perfect empty beaches and red soiled outback. The Pinnacles Desert is worth a stop with its strange rock formations standing like termite mounds out of the sand. Geraldton and Carnarvon are the largest towns, but Kalbarri has superb beaches, excellent fishing and impressive inland gorges just a short drive away.
Between Kalbarri and Carnarvon is the turn off for Shark Bay and Monkey Mia. The wild dolphins here swim within feet of the shore with one eye out of the water to get a good look at you. On the morning I visited, a large tiger shark had swum close to the beach but a shark attack has never been recorded in the area.
Carry on up the coast and you'll reach Ningaloo Reef. In my opinion it's better than the Great Barrier Reef both for the density of life and for its easy accessibility. To reach the Great Barrier Reef you'll take an hour long boat journey, but at Ningaloo you snorkel out 20m and you're on top of some of the densest coral gardens I've seen. The area has the perfect white beaches and turquoise waters you'd expect, and from the shore you can see the waves crashing in on the outer reef.
Coral Bay is the local town with a permanent population of just a few hundred. Compare that to the tourist cities in the eastern states and you can see how Western Australia offers a much personal experience. There are two campsites right on the beach, from where you can take diving, snorkelling, glass bottom boat or fishing trips onto the reef. Diving or snorkeling with the resident manta rays or whale sharks depending on the time of year is a magical experience, only ever dreamed of by most. Add in turtles, sharks and host of other marine life and you'll leave reluctantly with truly unforgettable memories.
Turning north east and following the coast you pass Port Hedland and Eighty Mile Beach before arriving in Broome. It's an old pearling town with a real multicultural flavour, a favourite stop over for travellers heading south to Perth or north to Darwin via the Kimberleys.
The Kimberley is an area of stunning natural beauty. It has only just started to see tourists visiting and many Australians I spoke to said it was how they perceived the "real" Australia. It is an area of deep gorges, red rocks, billabongs, boab trees and crystal clear blue skies. Travel in the remote regions can be challenging and dangerous especially in the wet season, when temperatures are more often in the forties than not. The best time to travel is in the winter when temperatures are cooler and the roads safer.
There's a tarmac road that runs through the area with relatively short off road trips taking you to spectacular gorges and national parks such as the mysteriously shaped Bungle Bungles. A flight over this area is one of those 'must have' experiences that rates with the best in Australia.
For the more adventurous (and better prepared) the Gibb River Road is a rough track that takes you through some of the least travelled, but most rewarding areas of Australia. If you travel out here make sure someone knows your itinerary and make careful preparations before leaving.
If you head south from Perth you'll enter one of Australia's best-kept tourist secrets. South west Australia is a region of towering Karri forests (second only to California's redwoods), rolling green hills, superb wines and vineyards, stunning white beaches, turquoise seas and some of the worlds best surfing all with a perfect climate.
There are so many ways to spend your days. Swim with dolphins, climb one of the tallest trees on earth, go on a self guided tour of the underground cave systems, surf on pristine beaches, swim with rays at Hamelin Bay, go fishing or diving off the coast, walk along Busselton's 2km long jetty or just relax on deserted white sandy beaches with the red rocky headlands between bays as a backdrop. Heaven? This is certainly how I'd imagine it! Distances aren't great either and many of the attractions are only four or five hours away from Perth.
Riding south your first stop on the way will probably be Busselton. It's a nice small town with a lovely seafront and protected beaches. The 2km long jetty mentioned above juts out into the calm waters of Geographe Bay. There's a small shop at the start of the jetty with tasteful pictures, books, souvenirs and an interesting display about the jetty itself. The walk to the end is a great way to stretch your legs after the ride. The water is normally crystal clear and calm and at the end you can peer beneath the waves via the Underwater Observatory. The amount of life down there is incredible with soft corals and fish dominating.
Further around Geographe Bay, Meelup Beach is stunning as is Bunker Bay and Eagle Bay. Take the road to Cape Naturaliste from Dunsborough and visit these beaches via turn-offs on the right or carry on to the lighthouse and Sugar Loaf Rock.
Just south of the Cape is Yallingup, Smiths Beach and Canal Rocks. These areas are more exposed but once again the beaches are incredible and there are spectacular walks across the cliffs. Smiths Beach is less exposed and Canal Rocks with its handy boardwalks is well worth a visit.
Heading south along Caves Road towards Margaret River you enter a region of rolling hills covered with vineyards, lakes and wineries all with open doors for tasting and lazy lunches overlooking the surrounding countryside. There are cheese factories, boutique beer breweries, chocolate factories and countless other places to sample the superb local produce, plus they're all available with a style and class that Australia is becoming world famous for. It is a beautiful area with Margaret River as the main tourist centre. It's a small town with one main street but it has everything you'll need.
Further south, Augusta is where the Southern Ocean meets the Indian Ocean and the sea life and fishing is spectacular. Whales can be seen from shore in winter and if you are there in Summer the beaches and local walks are wonderful.
Further to the east you reach Pemberton and the start of the really big timber. Climb the Gloucester Tree fire lookout (not for the faint hearted – 65m of stakes in the side of the tree with no safety net!) and take a ride along tracks through the forest alongside the Blackwood and other local rivers.
The Valley of the Giants and Tree Top Walk near Walpole have amazing examples of the huge trees in the area, even affording you the opportunity to actually walk in the canopy along specially designed walkways 40 metres from the ground.
Albany is surrounded by beautiful National Parks with incredible coastal scenery. Torndirrup National Park has the Gap, Natural Bridge, Blowholes and Whale museum. The beaches are even better with sand so white and pure that it squeaks when you walk on it. This gives the water an amazingly inviting turquoise hue. You could spend two weeks in this area and not see it all, but a couple of very busy days is enough to see the main highlights if you are short of time.
The last coastal stop in the South West is Esperance. You may think you've seen some incredible coastal scenery on the way but Esperance is consistently voted as having the best beaches in Australia and you'll see why when your jaw drops to the floor whilst standing at any of the lookouts along the coastal tourist drive west of town. Bays of empty white sand with perfectly blue water and huge granite boulders have you wondering why on earth this place isn't more popular. You may only be 5km from town with a 3km pristine beach in front of you with perhaps half a dozen people in sight. It's astonishing and I love it – just don't tell anyone else it's there!
The south west is not immediately spectacular but explore a little and you'll soon discover why people talk so passionately of it. Take the best bits of quiet holiday spots around the world, put them together and this is what you'll get. I'd advise you visit before too many people find out about the place!
Inland Western Australia is for the most part, an inhospitable place consisting of mostly arid desert. It has its own beauty and the remoteness attracts travellers with expertise in this type of country.
Outback journeys down the Canning Stock Route or the track towards Alice Springs take careful planning and are best undertaken as part of a tour where backup vehicles and communications equipment are readily available.
Western Australia is an incredibly varied state, I've still not explored it all but am working hard towards that goal!