Whilst we don't claim to have visited absolutely every inch of Australia, we've seen more than our fair share. We've ridden the highways, rattled along the tracks, powered through the deserts, ranged up the mountains, slipped through the valleys and roamed deep into the Outback.
The information provided here is intended to give you some knowledge to help you stay safe in country, a bit of background to main states and we've also aimed to explain some of the more potentially confusing aspects of hiring a bike in Australia.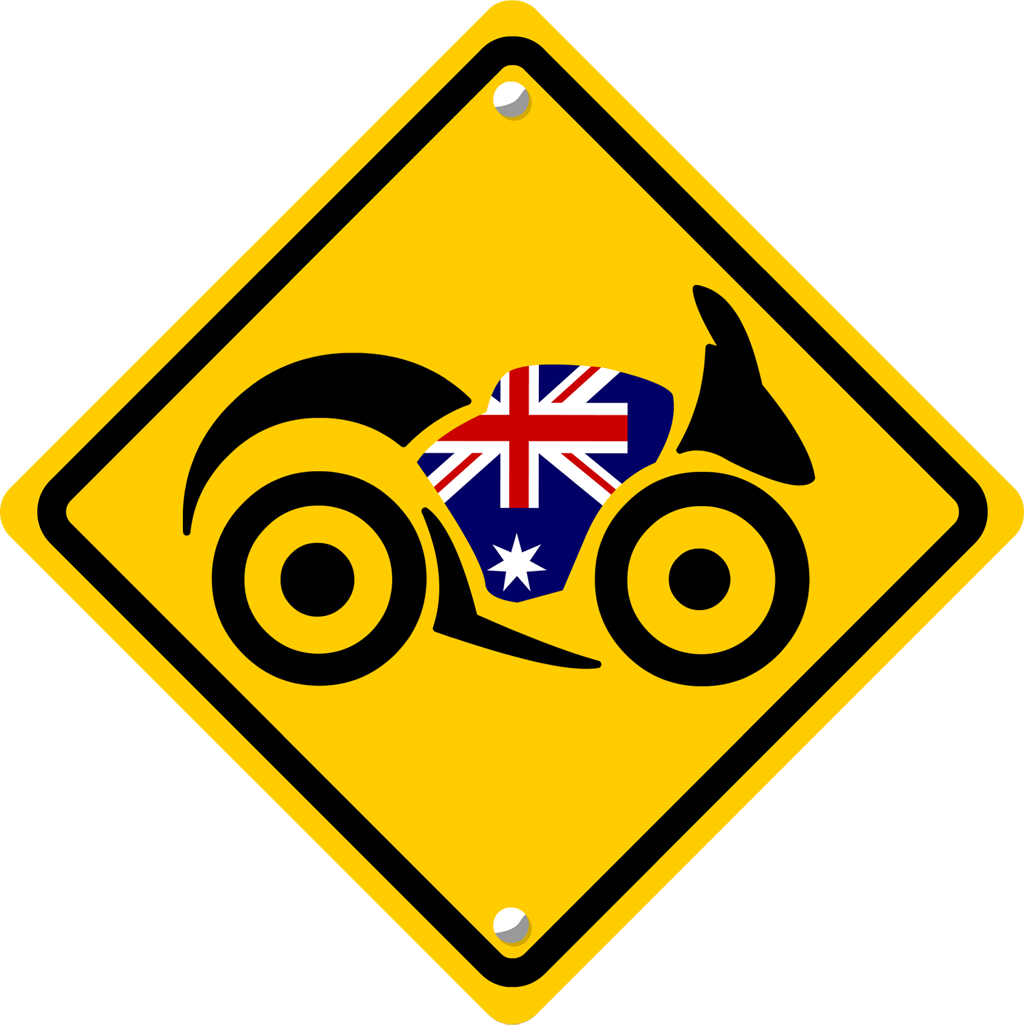 SECURITY BOND & EXCESS EXPLAINED

GPS, SAT-NAV AND DIGITAL MAPS

BREAKDOWNS & SERVICE PLEDGE

CANCELLATION POLICY EXPLAINED

OTHER FEES, TOLLS, FINES ETC.

BOOKING TERMS & CONDITIONS
STATE GUIDE:

NEW SOUTH WALES

STATE GUIDE:

WESTERN AUSTRALIA

STATE GUIDE:

SOUTH AUSTRALIA

STATE GUIDE:

NORTHERN TERRITORY
SECURITY BOND, EXCESS AND PRE-AUTH EXPLAINED
Financial matters are confusing, we get that. Definitely far less enjoyable than riding a motorbike across Australia but sometimes these things just have to be done.
You might hear some unusual terms being used when you're looking to hire a motorcycle from us so here you'll find selection of the more commonly used terms, and hopefully an easy to understand explanation of what it all means.
Of course if anything isn't clear or you have more questions, just let us know!
SECURITY BOND:
The 'security bond' is a pre-determined amount of money that is 'held' as 'security' whilst you are using your rental motorcycle. This is to ensure we are able to cover the cost of any damage to the bike that might happen whilst you are riding, equipment losses, emergency repairs and suchlike.
Security bond amounts will vary depending on the bike you rent, the amount is listed against each bike on the rentals page. Rentals of fewer than 21 days (excluding one way relocations) have their security deposits processed as a 'pre-authorisation' against a credit card (more information about this is available below).
If the rental period is 21 days or more then the security bond is processed as a transaction on a credit card and refunded upon safe return of the undamaged bike.
Your security bond will automatically expire or be refunded once the bike is returned but please bear in mind we have no control over how long the funds take to reach your account. It can sometimes take a number of days and this is determined by your bank, not ours.
The security bond is applied 'per incident' so if an accident does occur but you wish to continue on with the motorcycle, an additional security bond of the same amount as the original will be processed before you can proceed.
INSURANCE EXCESS:
Each motorcycle is covered by insurance. The amount and details can be found on the relevant rental page and more details about the insurance aspect can be found in the Terms and Conditions of rental. One term you will hear in regard to insurance is the 'insurance excess' amount, which will vary depending on the motorcycle you are hiring and any additional extras you may have purchased.
Insurance excess is the pre-set upper limit of your liability (so the most you would ever have to pay) to cover costs in the event of an accident or damage to the motorcycle. If costs exceed the insurance excess amount then the insurance policy will cover any remaining amount.
As an example: You drop the motorbike in a carpark causing $100 damage to a mirror. $100 is all you will be charged for the repair. However if you drop the motorbike in a carpark and somehow manage to cause $6,000 worth of damage and the excess amount on the bike is $5,000, you would be liable to pay the $5,000 and the insurance would pay the remaining amount.
There are options available to reduce the amount you are liable for by reducing the insurance excess, details and costs can be found on the relevant motorbike rental section or during the booking process.
PRE-AUTHORISATION:
A pre-authorisation (also referred to as a 'pre-auth') is a temporary hold on a set amount of money on your credit card that lasts until the 'post-authorisation' comes through, in this case it would be the bike being returned undamaged.
Whilst the pre-authorisation doesn't actually remove funds from your account / credit card it does 'reserve' them, meaning your spending or credit limit would be reduced by the relevant amount.
Hopefully this information has helped demystify some of the more confusing terms surround motorcycle rental but as always, any questions just ask!