Whilst we don't claim to have visited absolutely every inch of Australia, we've seen more than our fair share. We've ridden the highways, rattled along the tracks, powered through the deserts, ranged up the mountains, slipped through the valleys and roamed deep into the Outback.
The information provided here is intended to give you some knowledge to help you stay safe in country, a bit of background to main states and we've also aimed to explain some of the more potentially confusing aspects of hiring a bike in Australia.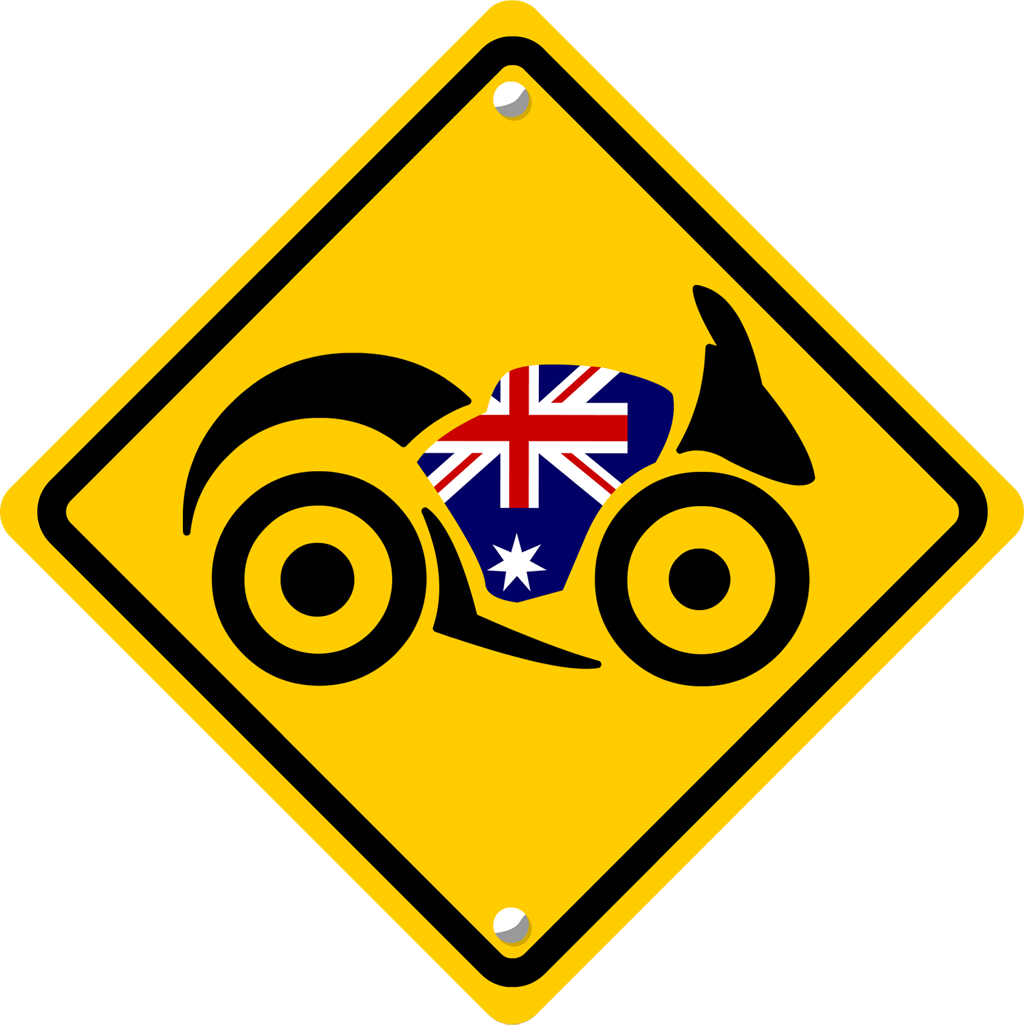 SECURITY BOND & EXCESS EXPLAINED

GPS, SAT-NAV AND DIGITAL MAPS

BREAKDOWNS & SERVICE PLEDGE

CANCELLATION POLICY EXPLAINED

OTHER FEES, TOLLS, FINES ETC.

BOOKING TERMS & CONDITIONS
STATE GUIDE:

NEW SOUTH WALES

STATE GUIDE:

WESTERN AUSTRALIA

STATE GUIDE:

SOUTH AUSTRALIA

STATE GUIDE:

NORTHERN TERRITORY
OTHER FEES: TOLLS, FINES ETC.
To ensure there are no unpleasant surprises before, during or after your trip we try to ensure that all potential fees are explained as clearly as possible. Below you will find some of the costs that might apply to your booking in certain situations. Any questions about anything just get in touch and we'll be happy to explain in greater detail.
Should you rent a motorcycle that we've authorised to ride on gravel roads then please be aware that the dust that covers the bike on these routes can be tough to remove, especially if left on during a long trip. If you clean the bike thoroughly before returning it there will be no charge. However, if it is dirty when returned then there is a strictly enforced $200 cleaning fee that is deducted from the security bond before it is refunded. This policy helps to ensure the bikes are kept in good condition ready for your rental.
Long term servicing:
If you are hiring a bike for a long period or expect to travel over 8,000km in a single trip then there is a one-time fee of AU$295 to cover maintenance requirements.
You may need a service somewhere along the way and you must agree to have this done if required or if we request it be performed. You may need to accept that you cannot use the bike for the day of the servicing. Any service needed will be at our cost and we will arrange this for you. It may include the replacement of tyres that are fully worn. We will agree upfront with you the condition of the tyre/s before you leave our collection depot. You will need to contact us at least a week before any service and tyre replacement works are required or we may not be able to arrange the work for your preferred day.
If you are renting a motorcycle on a 61-90 day fixed price agreement, then you are responsible for all servicing, tyres & consumables.
Tolls:
Tolls are not included in the rental. BikeRoundOz vehicles are registered so that tolls incurred by you when using any Australian toll road will be recorded and billed to you directly by BikeRoundOz.
If you use a toll road, the amounts payable by you will include:
(a) the applicable toll(s) incurred during the rental (which varies from toll road to toll road); and
(b) a service fee of AU$1.50 for each recorded toll
You will be sent an e-mail with the informaton about the tolls you are being charged for. Please note: Depending on the toll road used, charges may take up to 1 month to appear. If you do not travel on any toll roads – no charges will be incurred.
Current toll roads in Australia include, but  aren't necessarily limited to:
New South Wales
Sydney Harbour Bridge, Sydney Harbour Tunnel, Hills M2 Motorway, M5 South-West Motorway, Westlink M7 Motorway, Eastern Distributor, Cross City Tunnel and Lane Cove Tunnel
Victoria
City Link and East Link
Queensland
Gateway Motorway, Logan Motorway, Airport Link M7, Clem 7 Tunnel and the Go-Between Bridge
Fuel:
Your bike will start out with a full tank of fuel, please ensure that you return it with a full tank as well. A fee of $50 will be levied on any bike returned without a full tank, in addition to the cost of topping up the fuel.
Out of office / public holiday handovers:
We'll work hard to ensure that your bike pickup can happen on the day of your choice with no additional costs, but if your dates fall on a public holiday (think Xmas, New Year, Australia Day etc.) then we reserve the right to charge an additional $40.00 handover fee. Please check in advance with us to make sure handovers are possible on your chosen dates, we'll usually catch it beforehand if we think there might be an issue but it's always best to ask if you're not sure.