Whilst we don't claim to have visited absolutely every inch of Australia, we've seen more than our fair share. We've ridden the highways, rattled along the tracks, powered through the deserts, ranged up the mountains, slipped through the valleys and roamed deep into the Outback.
The information provided here is intended to give you some knowledge to help you stay safe in country, a bit of background to main states and we've also aimed to explain some of the more potentially confusing aspects of hiring a bike in Australia.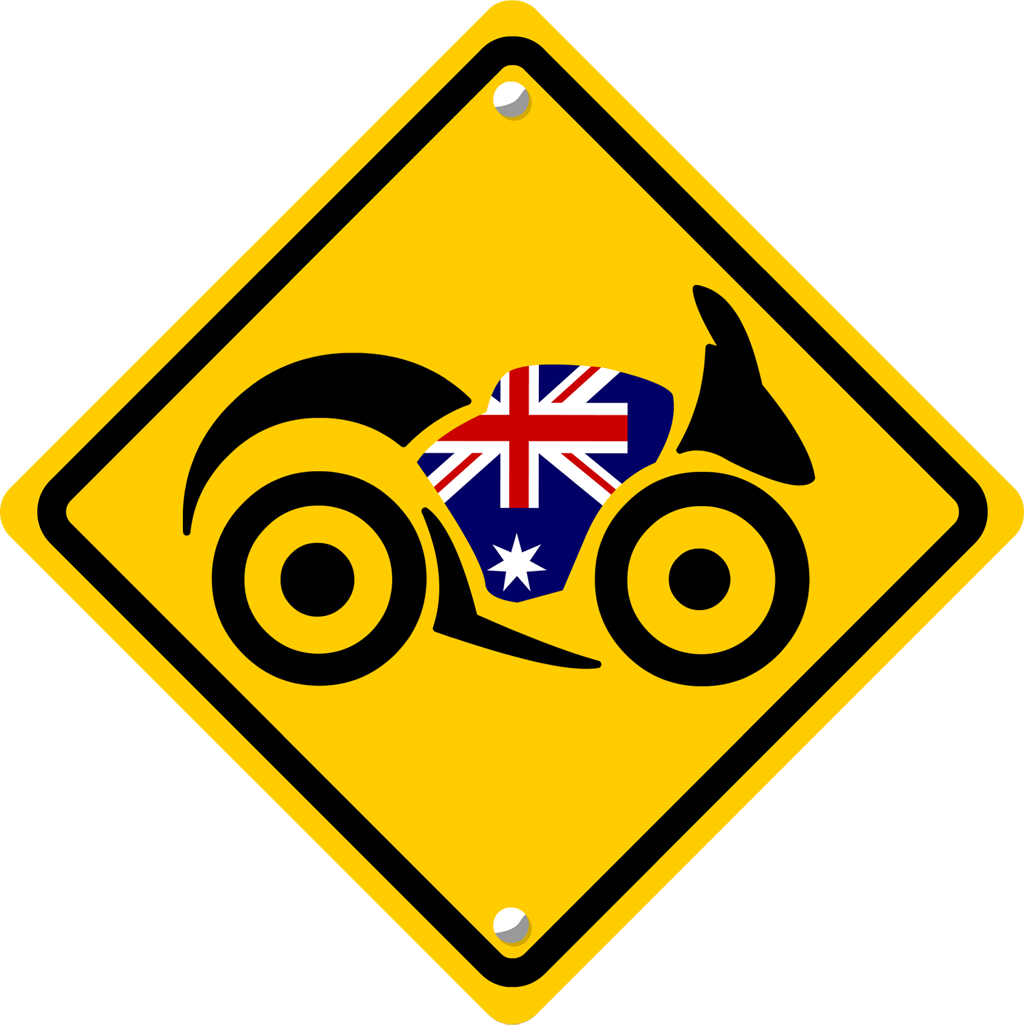 SECURITY BOND & EXCESS EXPLAINED

GPS, SAT-NAV AND DIGITAL MAPS

BREAKDOWNS & SERVICE PLEDGE

CANCELLATION POLICY EXPLAINED

OTHER FEES, TOLLS, FINES ETC.

BOOKING TERMS & CONDITIONS
STATE GUIDE:

NEW SOUTH WALES

STATE GUIDE:

WESTERN AUSTRALIA

STATE GUIDE:

SOUTH AUSTRALIA

STATE GUIDE:

NORTHERN TERRITORY
STANDARD MOTORCYCLE SETUP
So how is my bike going to be equipped?
Good question and frankly, one we'd be disappointed if you hadn't asked. The main factor affecting how your bike will be equipped is which make and model you might have selected to ride whilst in Australia, but there are some standards which apply across all the bikes we provide and you can find more information below via the 'hot spots' or listed below the relevant bike type.
Our bikes are generally all equipped to the same standards so the BMW bike below can be taken as representing most of our BMW, Yamaha, Triumph and Suzuki 'adventure' bikes.
The Suzuki DR650 is a special exception as we have upgraded a number of aspects of the bike to better meet riding requirements across Australia, more details are available below.
Standard 'dual-purpose' motorcycles:
A

FUEL TANK

Your bike will be fitted with the standard fuel tank as specified by the manufacturer, total capacity will depend on the bike make and model. If you have specific range requirements then please contact us for more information.

B

TYRES

Your bike will be fitted with tyres suited to a mixture of road and trails at a ratio of 80/20, so as standard the bike will be aimed mostly at on-road touring with some light gravel / unsurfaced sections.

You can upgrade to 50/50 tyres more suited to tougher trails and off-road riding for an additional fee.

C

LUGGAGE

Your bike will be fitted with a pair of hard side panniers (luggage boxes) as standard. We do not guarantee availability of specific luggage brands, but if you would like something particular then just let us know and we will try our best to accommodate you.
The BikeRoundOz Suzuki DR650:
A

FUEL TANK

The Suzuki DR650 will be fitted with a long-range fuel tank, increasing the capacity from the standard 13 litres to 20 litres – which we're sure you'll agree is as much more adventurous quantity.

B

TYRES

The Suzuki DR650 will feature 50/50 dual-purpose tyres as standard (these are an upgrade on other bikes).

C

LUGGAGE

The bike will be fitted with SOFT side bags as standard. If you have specific luggage requirements then please just let us know and we will try to accommodate you.

D

REAR LUGGAGE PLATE

A fixed rear luggage plate / support on the DR650 will enable you to strap down as many bags as you can confidently handle, secure in the knowledge that they won't be leaving the bike mid-turn. (Note: we don't warranty your ability to secure a load – make sure you stick to the weight limits and use common sense)

E

COMFORT SEAT

Riding long distances can be hard on the posterior; sooth those saddle sores with this pre-fitted comfort seat!

F

HAND GUARDS

If you're thinking of bush-bashing then take care because the Australian bush bashes back! These hand guards / protectors will be sure to keep your fingers and bike levers both in full working condition.

G

TOURING SCREEN

Whilst wind in your hair can be great, flies in the teeth not so much. We've fitted each DR650 with a taller touring screen to deflect the wind which makes riding less fatiguing, plus as an added bonus it also keeps your helmet free of unlucky insects…a bit.

H

ENGINE BASH PLATE

'Engine' and 'bash' are two words that rarely sound pleasant together, although in this case their partnership is entirely beneficial. All the Suzuki DR650s are fitted with after-market engine protection as added insurance against stray stones, big rocks or discarded tinnies you may encounter whilst adventuring across Australia.
If you have any queries or specific bike setup requirements for your planned ride in Australia then just get in touch and we'll see what we can do to help.