Whilst we don't claim to have visited absolutely every inch of Australia, we've seen more than our fair share. We've ridden the highways, rattled along the tracks, powered through the deserts, ranged up the mountains, slipped through the valleys and roamed deep into the Outback.
The information provided here is intended to give you some knowledge to help you stay safe in country, a bit of background to main states and we've also aimed to explain some of the more potentially confusing aspects of hiring a bike in Australia.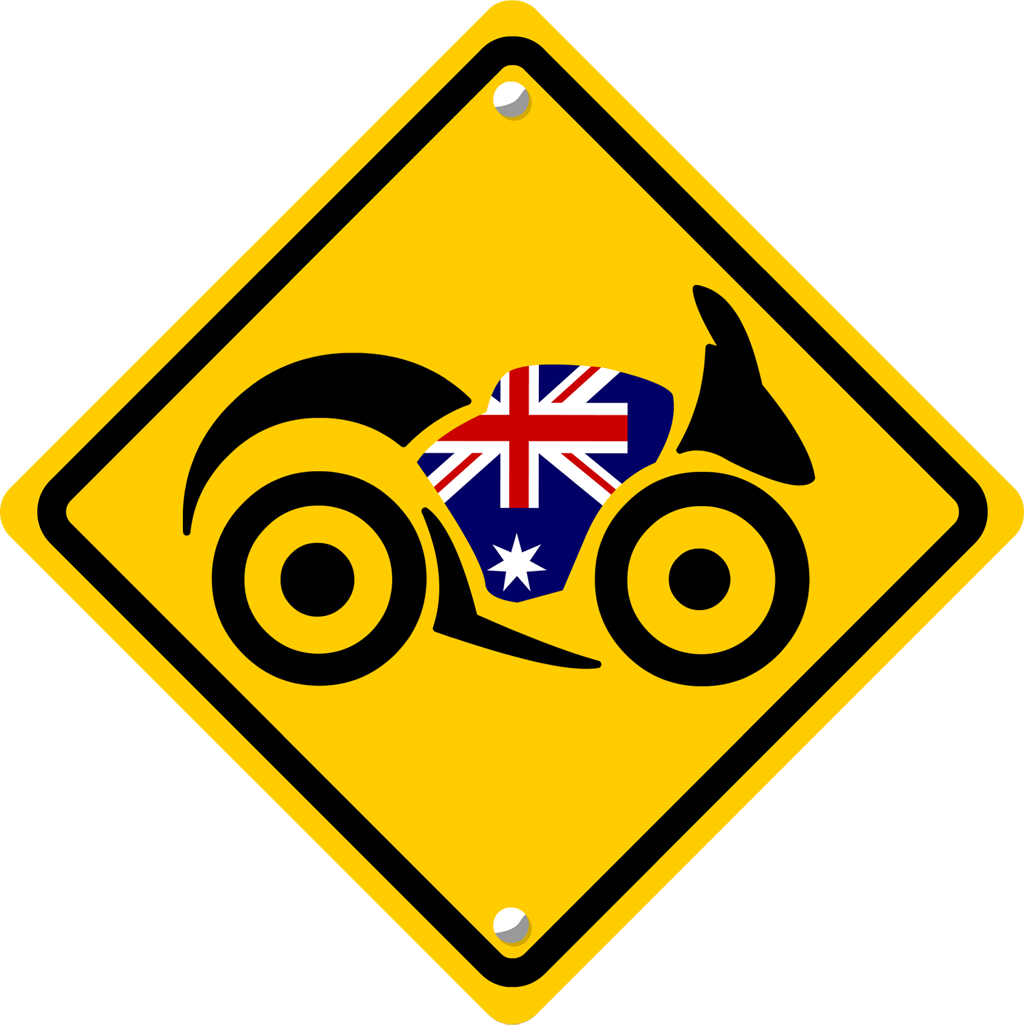 SECURITY BOND & EXCESS EXPLAINED

GPS, SAT-NAV AND DIGITAL MAPS

BREAKDOWNS & SERVICE PLEDGE

CANCELLATION POLICY EXPLAINED

OTHER FEES, TOLLS, FINES ETC.

BOOKING TERMS & CONDITIONS
STATE GUIDE:

NEW SOUTH WALES

STATE GUIDE:

WESTERN AUSTRALIA

STATE GUIDE:

SOUTH AUSTRALIA

STATE GUIDE:

NORTHERN TERRITORY
GPS, SATELLITE NAVIGATION AND DIGITAL MAPS
A GPS is useful but by no means essential for our self-guided tours. Most Australian towns are relatively small and easily navigated around without a GPS. There's generally a visitor centre in every town and they will be able to provide detailed advice and free maps of the area. If you arrive late and it has closed then simply stop and ask someone for directions and they will almost always be keen to help. Fuel service stations are good to look for as you can stop safely and staff will be on hand to help.
The major cities can be more complicated but they are well signposted and with a little preparation a GPS isn't necessary here either. They are helpful however and are available from most depots. Just ask if you haven't booked one but would like to order one for your trip.
One problem with GPS units is that they usually take you on the most direct route. If you just punch in your destination at the beginning of the day you may miss out on the best scenery and riding roads.
We'd like to be able to program a GPS with the route for you but it's just not possible for the reasons explained in the Appendix below the map links. I'm sorry we can't do this for you. If you'd like to understand the reasons why, have a read of the information below for more details.
We have spent many weeks, months and now years trying to find an 'App' for smartphones that allows you to get turn by turn voice directions for a route imported from a mapping application, created from within a web browser. You'd think it would be easy but there just isn't one! If you know of one please let us know! We'd be forever grateful!
The problems is that if you tap on the link in your phone's navigation application it will take you on the shortest route or show its own alternative, rather than the route provided by us meaning you may well miss the best of the ride.
However, if you open the link in the standard web browser on your phone rather than the navigation app it will at least show you the correct route, even if it won't provide turn by turn directions. This is still useful obviously but you'll need to stop and look at the map now and again. In many areas this isn't a problem as a break every 50-100km is welcome. Bear in mind that there will be data charges which may be high if you are 'roaming' without an Australian sim card. Get these from any phone shop of which there are usually several in any medium sized town.
So what's the best way to navigate then?
Many people are very happy using road atlases and signposts, as directions are generally good and the number of route options limited. Do some preparation before you arrive, print out a page of the whole route and then maybe zoom in to the areas close to your accommodations and print one or two pages to help once you get closer.
If you are using a road atlas but have a smartphone, take a break now and again and use the browser to look at the map link we send you. This enables you to zoom in and out to see where to head next.
If you prefer, by all means use a GPS but before you set off note the towns you are visiting on the way and enter each one into the unit in turn as you travel so that it takes you on the correct route. It only takes a moment each time you stop for a break. Don't enter the final destination first thing in the morning and then follow the GPS instructions as it is unlikely to take you on the best route. Once near your overnight town enter the address of the accommodation and the GPS will take you there.
In summary therefore, there is no ideal way of providing you the routes. Google maps is currently the best compromise by far and for the most part works well, but you'll need to do some preparation before you travel and use some common sense whilst riding even if you use a GPS. Finding your way in a new country can be daunting for some but it really is fairly straightforward if you read the signs, do a little preparation and understand the limitations of the navigation options available.
Pre-programming your GPS – why we can't currently do it:
In an ideal world we'd load your digital map routes onto your GPS unit but there are some major hurdles to overcome with this and we hope this explanation helps with your understanding of the reasons why we can't offer this service at the moment.
We are proud to offer over 60 routes around Australia but, even with this range, over 90% of clients' self-guided tours require the routes to be tailored in some way either to their dates or route preference. It is rare that a tour is 'standard' as per this website and of those that are, most have to be adjusted as our first choice of accommodations are often not available in every town.
Almost every tour is different either due to route changes, the number of days taken or the accommodation booked. This highly personalised service makes the tours really easy for you to arrange as all the necessary organisation and adjustments are left to us. You don't need to be aware of the issues and making the tour specific to you is what makes a self-guided tour such a good solution!
You also have to bear in mind that not everyone prepares as well as perhaps they should for the trip. Imagine we enter a series of standardised routes into the GPS and end each day at the usual hotel for that route. We then tailor a client's tour but due to their dates and availability of accommodation they need to stay in a different nearby town and different accommodation. There will be a percentage of people that simply follow the GPS and ignore any information we may provide them about their route being different to that in the GPS.
To stress the point, the most common 'urgent' question we have the day or two before bike collections is "where do we pick up the bike?". This means that clients have travelled to Australia and only then check where to collect their motorcycle. If they haven't read the vital information such as collection address imagine the problems that could occur if they don't read less important information relating to their pre-loaded GPS routes and accommodation addresses!
The highly tailored nature of our self-guided motorcycle tours means that it would be a very time intensive task to load each client's tour individually onto a GPS unit. The central booking office here services the whole of Australia and with busy depots in each city it's just not realistic to have a member of staff in each depot, expert in every possible route across Australia. Bear in mind some tours take clients on 90 day trips around the entire continent.
These are the reasons that I'm afraid we don't advertise and offer a service to load the GPS with the route for you. If we stuck rigidly to only 4 or 5 set routes from each city and always used the same accommodations then life would be much easier, but we try to be as flexible as possible for you with routes ranging from 3 days to 3 months this makes GPS programming issues much harder to solve!