Whilst we don't claim to have visited absolutely every inch of Australia, we've seen more than our fair share. We've ridden the highways, rattled along the tracks, powered through the deserts, ranged up the mountains, slipped through the valleys and roamed deep into the Outback.
The information provided here is intended to give you some knowledge to help you stay safe in country, a bit of background to main states and we've also aimed to explain some of the more potentially confusing aspects of hiring a bike in Australia.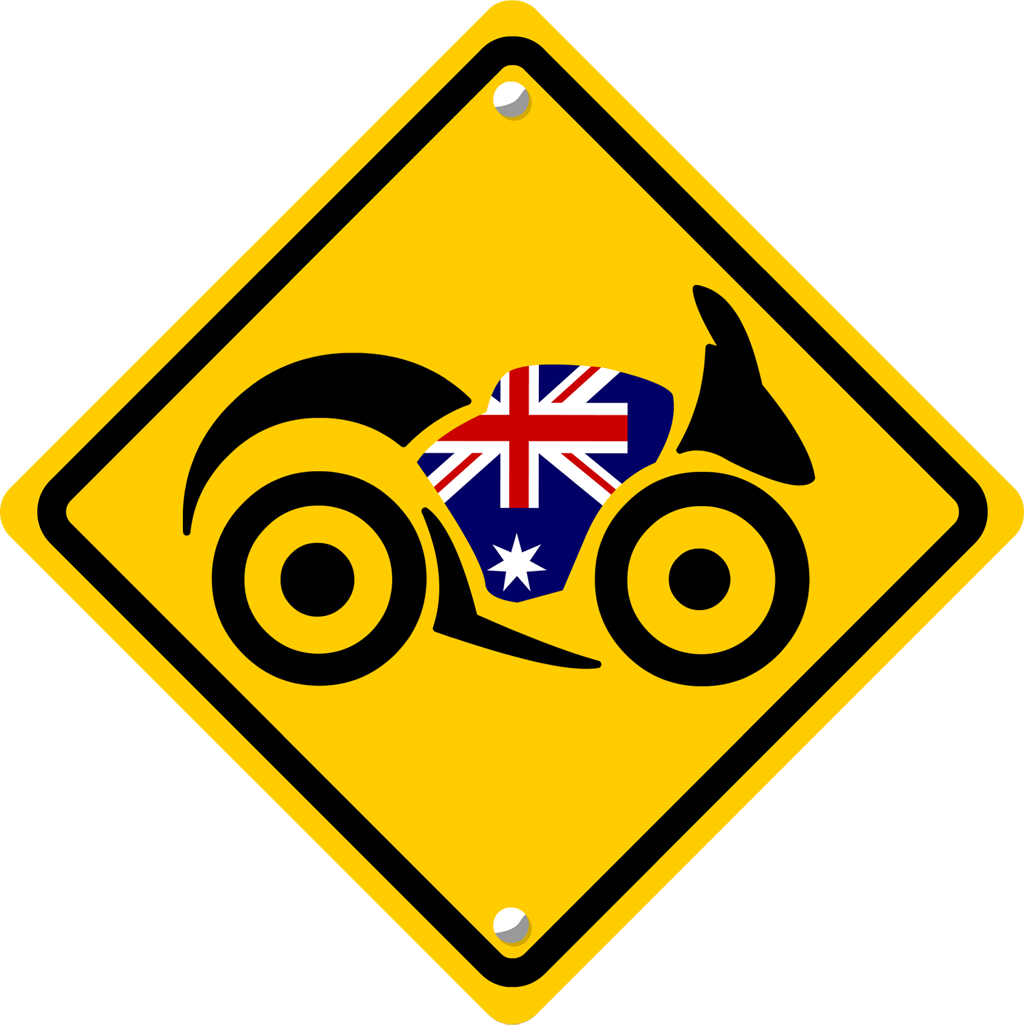 SECURITY BOND & EXCESS EXPLAINED

GPS, SAT-NAV AND DIGITAL MAPS

BREAKDOWNS & SERVICE PLEDGE

CANCELLATION POLICY EXPLAINED

OTHER FEES, TOLLS, FINES ETC.

BOOKING TERMS & CONDITIONS
STATE GUIDE:

NEW SOUTH WALES

STATE GUIDE:

WESTERN AUSTRALIA

STATE GUIDE:

SOUTH AUSTRALIA

STATE GUIDE:

NORTHERN TERRITORY
BREAKDOWNS AND OUR SERVICE PLEDGE
The nature of mechanical things means that while breakdowns are very rare, they can happen from time to time. Here's our pledge explaining the level of service you can expect if the worst happens…
Firstly, always call the emergency number before arranging anything yourself, this is listed on your rental documentation. You may incur additional charges for towing or repairs without prior authorisation.
We will arrange for our National Breakdown Cover to visit and assess the situation. If a repair can't be made they will take you and the bike to a service centre. If the bike still can't be fixed, then we will do our best to deliver a replacement bike of the same standard or higher and we will refund the days you cannot use the bike. If the replacement bike is lower cost, we will refund the difference. If we can't deliver a bike, then we'll arrange alternative transport so that you can continue your journey. That may be via car or, if you are in a remote area, by bus to a location where a car is available. This is the limit of our liability and additional items such as accommodation costs, flights, taxi fares, phone calls, interrupted travel plans and missed connections/flights are not included. If you are travelling with others, claims or refunds cannot be made for bikes that are not faulty.
It is our greatest priority to get you on the road again and in the vast majority of cases that happens well within 48 hours. In summary, we promise not to leave you stranded!
Want Even Better Cover? Get Roadside Assist Plus
If you'd like additional peace of mind should a breakdown occur, 'Roadside Assist Plus' is a low-cost option including 2 night's accommodation (to be organised by BikeRoundOz), taxi fares to the hotel, flights for up to two people to take you to another city to collect a replacement bike should we not be able to deliver one within 48 hours and reimbursement of phone calls.
Costs for Roadside Assist Plus are listed in the relevant motorcycle rental section and also during the booking process.
Punctures
We can't control where the bike is ridden or the surface of the road so we can't cover you for punctures. A repair kit is provided with each bike and you MUST let us know if you repair the tyre as it won't be safe for future rentals.
The cost of a professional repair or replacement tyre is not covered under any warranty or service pledge.
Gravel Roads
Should you decide to ride on gravel or otherwise 'unsurfaced' roads then it is your choice to be in a remote or inaccessible area. We will arrange for help but National Breakdown Cover does not extend to gravel / unsurfaced roads. Costs to transport the bike and, in addition to the above conditions, any delays resulting from being in a remote area cannot be claimed.
Once again we will do our very best to get you going again as quickly as possible!